Cynthia Koenig, Wello Water
Unfortunately, we are at seating capacity and cannot accommodate further reservations. Please email [email protected] with any questions.
Water, hygiene, and transportation are constant challenges for developing nations like India, and women often shoulder the burden of collecting water for their families. For many isolated areas, family members (mainly women) are forced to trek up to five miles to the nearest water source with large, heavy plastic containers balanced on their heads. It's estimated that Indian women and young girls spend up to 25 percent of their time each day collecting water. This time spent often keeps children out of school and cuts out the valuable time that could otherwise be spent generating income from other means.
Cynthia Koenig, a young social innovator, decided to create a new way to make this chore less arduous. She designed a device to transport water in a more efficient and hygienic way: the Water Wheel, a round 50-liter container that enables people to roll water from water sources rather than carry it on their heads. This allows for three to five times more water to be transported at one time compared to traditional methods.
After receiving a $100,000 Grand Challenges Canada prize to develop the WaterWheel, Koenig founded Wello. After manufacturing the first Water Wheel in 2012, Wello rolled out its revolutionary Wheel in Rajasthan, India, at the end of 2013 to elated villagers. Koenig's Wello won the Dow Sustainability Challenge Grant and earned the Social Impact Award at the 2010 Michigan Business Challenge. Koenig's work has been recognized by President Bill Clinton during the annual meeting of the Clinton Global Initiative University. Additionally, Wello has been approached by the United Nations, and is in discussions with the organization about providing WaterWheels for use in the troubled Darfur region of Sudan.
Through Asia Society Texas Center's community partner, Ek Disha, you will have the unique opportunity to hear about Cynthia Koenig's experiences firsthand and for the first time in Texas, see and try out the award winning Water Wheel.
Schedule
Registration 11:30 am
Luncheon and Program: 12:00 pm*
*A boxed lunch will be provided.
Video: Hello Wello
In collaboration with Ek Disha and Keemat Grocers. Business and policy programs at Asia Society Texas Center are made possible by support from United Airlines—Official Airline of Asia Society Texas Center. Additional support provided by Asia Society contributors and members.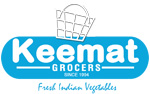 Event Details
1370 Southmore Blvd.
Houston, TX 77004
713.496.9901

Add to Google Calendar
Unfortunately, we are at seating capacity and cannot accommodate further reservations. Please email [email protected] with any questions.
Planning to attend? Tell your friends on Facebook!