Asia Society Presents! This is to be Done—Contemporary Poets and Asia
This performance reading will explore our troubling world through the lens of poetic bilingualism. Led by Myung Mi Kim, Yang Lian, and Lynn Xu, each reading will introduce contemporary poetry and Asia to the greater Houston community.*
In partnership with the Chao Center for Asian Studies at Rice University, "This is to be Done—Contemporary Poets and Asia" is part of My Voice Would Reach You, a series of arts, culture, and exhibition events around Houston from April 12-20, 2014. For more information, please visit MVWRY.com.
* Unfortunately, poet John Cayley is unable to participate in this event.
Schedule
Program: 7:00 pm
Light Reception: 8:00 pm
About John Cayley

Unfortunately, poet John Cayley is unable to participate in this program.
John Cayley has practiced as a poet, translator, publisher, and bookdealer. All of these activities have often intersected with his training in Chinese culture and language. Cayley was the winner of the Electronic Literature Organization's Award for Poetry in 2001 and has taught internationally. His most recent work explores ambient poetics in programmable media, writing in immersive artificial audiovisual environments, and aestheticized vectors of reading.
About Myung Mi Kim

Myung Mi Kim was born in Seoul, South Korea and immigrated with her family to the United States at the age of nine. Her collection of poems Under Flag won the Multicultural Publishers Exchange Award of Merit. An avant-garde poet, she explores issues of dislocation, colonization, immigration, loss of her first language, and the fallout of history in her work. She has taught at San Francisco State University and in the Poetics Program at SUNY Buffalo.
About Yang Lian

Yang Lian was born in Switzerland in 1955 and grew up in Beijing. He began writing when he was sent down to labor in the countryside during the Cultural Revolution. Yang Lian accepted invitations to visit Australia and New Zealand in 1988 and became a poet in exile after the 1989 Tiananmen Incident. He has since published seven volumes of poems, two volumes of prose, and many essays in Chinese, and has been translated into more than twenty languages. He was nominated for the Nobel Prize in Literature, and in 1999 he was awarded the Flaiano International Prize for Poetry.
About Lynn Xu

Shanghai-born poet Lynn Xu is the author of the collection Debts & Lessons and the chapbook June, and her work has been featured in Best American Poetry. Her interests remain with nature, poetry, poetics, and their due trespass into philosophy and psychoanalysis. Xu composes poems engaged with structure on an intimate level, simultaneously unraveling and accruing. Her honors include a Fulbright Fellowship and a William L. Magistretti Fellowship.
About the Chao Center for Asian Studies
The Chao Center for Asian Studies at Rice University is a research institute attached to a thriving undergraduate major. The Center supports a model of Asian Studies that looks carefully and critically at the complex ways people in Asia have been involved with one another and with the rest of the world, not only today, but also in the past.
In collaboration with the Chao Center for Asian Studies at Rice University. Performing arts programs at Asia Society Texas Center are made possible by support from Bank of America. Additional support provided by Asia Society contributors and members. Asia Society Texas Center is funded in part by a grant from the City of Houston through Houston Arts Alliance.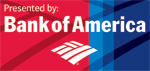 Event Details
1370 Southmore Blvd.
Houston, TX 77004
713.496.9901

Add to Google Calendar
Free with reservations (limit 4 per person). Seating limited.
Planning to attend? Tell your friends on Facebook!