Director of Content Strategy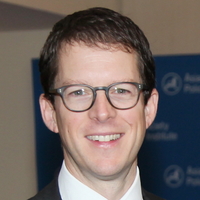 Josh Rosenfield is the Director of Content Strategy for the Asia Society Policy Institute. His role involves oversees the planning, development, and management of written and multimedia content, with the aim of raising ASPI's visibility and impact with various constituencies. He also contributes research and strategic guidance to ASPI's policy projects.
Previously, Josh worked for Deloitte in sustainability management and communications roles. He has been a member of Deloitte's global office for sustainability services, working on research and thought leadership, business development, and communications. Prior to that he served on the organization's global corporate responsibility team, with responsibility for reporting and communications, performance measurement, and capacity-building. He has also worked in executive communications and marketing.
Josh received a master's degree in sustainability management from Columbia University and a bachelor's degree in Romance languages from Princeton University.