2008 Bernard Schwartz Fellows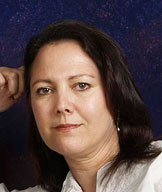 Mira Kamdar has been a Senior Fellow at the World Policy Institute since 1992, and an Associate Fellow of the Asia Society since 2006. She is a regular speaker at high-level international gatherings, and has addressed audiences on India and global affairs at venues as diverse as the Asia Society in New York and in Mumbai; the Observer Research Foundation, Jawaharlal Nehru University, and the India International Centre in New Delhi; the Centre for International Relations Studies at Sciences Po in Paris; J.P. Morgan Private Bank, Microsoft, Goldman Sachs, Altria, Lehman Brothers, the New School, Columbia University, the University of Washington School of Business, the Chicago Council on Global Affairs, the Pacific Council on International Policy, the Shorenstein Asia Pacific Research Center at Stanford University, and various World Affairs Council chapters across the United States.
Mira Kamdar holds a bachelor's degree from Reed College, and master's and doctor of philosophy degrees from the University of California at Berkeley. She is based at the Asia Society's New York headquarters, where her work will focus on issues of equity and sustainability in the context of accelerating globalization and climate change, and on a changing US-Asia relationship.
Mira Kamdar's latest book, Planet India: the Turbulent Rise of the Largest Democracy and the Future of Our World, will be released in paperback in the United States in February 2008 (Scribner). The book has been published in separate English-language editions in India and in the United Kingdom, as well as in Hindi, Dutch, Portuguese, Italian, French, and Chinese translations. Her critically acclaimed memoir, Motiba's Tattoos: A Granddaughter's Journey into her Indian Family's Past (Public Affairs, 2000), was a 2000 Barnes & Noble Discover Great New Writers Selection and won the 2002 Washington Book Award.
Mira Kamdar's opinions and articles have appeared in publications around the world, including the Washington Post, International Herald Tribune, Los Angeles Times, Chicago Tribune, World Policy Journal, Times of India, Daily News & Analysis, Outlook, Tehelka, the Guardian online, and YaleGlobal. She has provided expert commentary and been interviewed for radio and television outlets such as CNN International, Bloomberg TV, BBC, National Public Radio, TV Ontario, Public Radio International, Headlines Today, South Asia World, and TV Asia.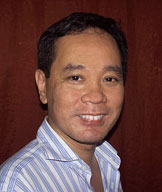 Tion Kwa is an editorial writer and op-ed writer on foreign affairs, business, and economics at the Straits Times in Singapore. He is based at the Asia Society's Washington Center, where his work will focus on trade issues between the US and Asia as well as regional security.
Before joining the Straits Times in 2005, Tion was based in Hong Kong as the editorial page editor and chief editorial writer of the weekly Far Eastern Economic Review. He was concurrently an editorial writer for the the Wall Street Journal Asia. Prior to joining the Review, he was bureau chief of Knight-Ridder Financial News—later renamed Bridge News—in Kuala Lumpur, covering the foreign currency and debt markets, commodities, and political news. He has worked as editor of a journal on Asian law, in Hong Kong, and of the law journal of the New York City bar association. He was also previously a research associate of the National Association of Scholars, based in Princeton, New Jersey.
Tion was a finalist for the 2004 Bastiat Prize for journalism, contributed a chapter on Malaysia and Indonesia in Tiger's Roar (edited by Julian Weiss, M.E. Sharpe) and has written numerous op-eds for major newspapers, including the Washington Post and the South China Morning Post. He has appeared on CNN, CNBC, and the BBC.
Tion was born in Penang, Malaysia.
Current Bernard Schwartz Fellows
2009 Bernard Schwartz Fellows
2007 Bernard Schwartz Fellows