A New Generation for Philippine Peso Bills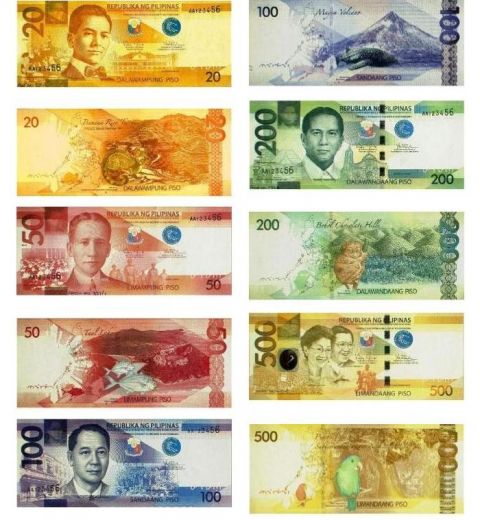 "As a matter of practice, central banks regularly change the designs of their money...to guard against counterfeiters", stated in the primer prepared by the Bangko Sentral ng Pilipinas (BSP) on the New Generation Currency Program. 
Last year, the central bank of the Philippines released the new banknote designs for the P20, P50, P100, P200, P500 and P1000 denominations. Made from 80% cotton and 20% abaca (locally produced), these new bills contain more vivid colors, improved security features and the theme of highlighting Filipino world heritage sites and natural wonders such as the Banawe Rice Terraces, the Chocolate Hills, and the Tubbataha Reef. 
These new features were also recognized recently by the International Association for Currency Affairs (IACA) at a Currency Conference held last October 2-5 in Singapore. The IACA awards currencies based on its design, innovation and security features. 
The New Generation Currency (NGC) was one of the finalists for the 'Best New Banknote Series' which is only open to banknotes released for circulation in the last 18 months. The Ugandan shilling notes won the award and the Sri Lankan rupee placed as a runner up. 
The NGC's Optically Variable Device (OVD) patch also garnered the 'Best New Currency Feature' at the conference. Seen only on the P500 and P1000 bills, this patch is a color-changing reflective foil that shows a parrot in the BSP logo for the P500 bill and the South Sea Peal in the clam of the P1000 bill. 
These new bills have been in circulation since December 2010 but the old bills will still be valid until its target demonetization in 2014.