Holi Festival 2017 FAQ
1. What is Holi Festival?
The Holi Festival is a Hindu festival celebrating the arrival of spring and the triumph of good over evil. The Festival of Colors is a celebration of love, laughter, friendship, hope and joy. It is widely known as India's most colorful festival, and is most commonly celebrated with gulal, colored powder imitating the colors of spring. Typically celebrated at the first full moon of Phalguna (March) in the Hindu calendar, Holi is a time for people of all ages and walks of life to come out and join in the revelry—to sing and dance with each other, to share food, and the hope of brighter days ahead. Holi has been popularised and is now enthusiastically celebrated all over the world.
Asia Society Philippines & SM By the Bay, in partnership with the Embassy of India, Federation of Indian Chambers of Commerce, Indian Ladies Club, and SingIndia Music of the Soul, is bringing Holi to Manila for the 5th year in a row on March 12, 2017, from 3:30 to 7:30 PM at SM By the Bay North Fountain.
2. How do I get to the venue?
The Festival will be held at the North Fountain of SM By The Bay (beside Vikings). You can walk from the main mall area. If you are bringing a car with you, take J.W. Diokno Boulevard and turn left at Seaside Boulevard. Pay parking spaces are readily available in the area.
3. What can I expect in this year's Holi Festival?
This year, Asia Society offers you the biggest, brightest, and boldest Holi Festival in Manila yet! Aside from the Holi countdown, the Festival will feature a wide variety of fun Indian cultural activities and performances, including folk and Bollywood songs and dances, live drummers, and DJs. Festival-goers can also throw colored powder, treat themselves to delicious Indian cuisine and festival food, have mehndi (henna) tattoos made, or buy Indian wares from our onsite sellers.
4. Where can I buy tickets to Holi 2017?
Your ticket is inclusive of entrance to the event, colored powder, access to activities and freebies (henna tattoo, photobooth, and rangoli), and a chance to win raffle prizes. Tickets are now available for pre-selling at Php 200 at any SM Tickets outlets or via https://smtickets.com/events/view/5390.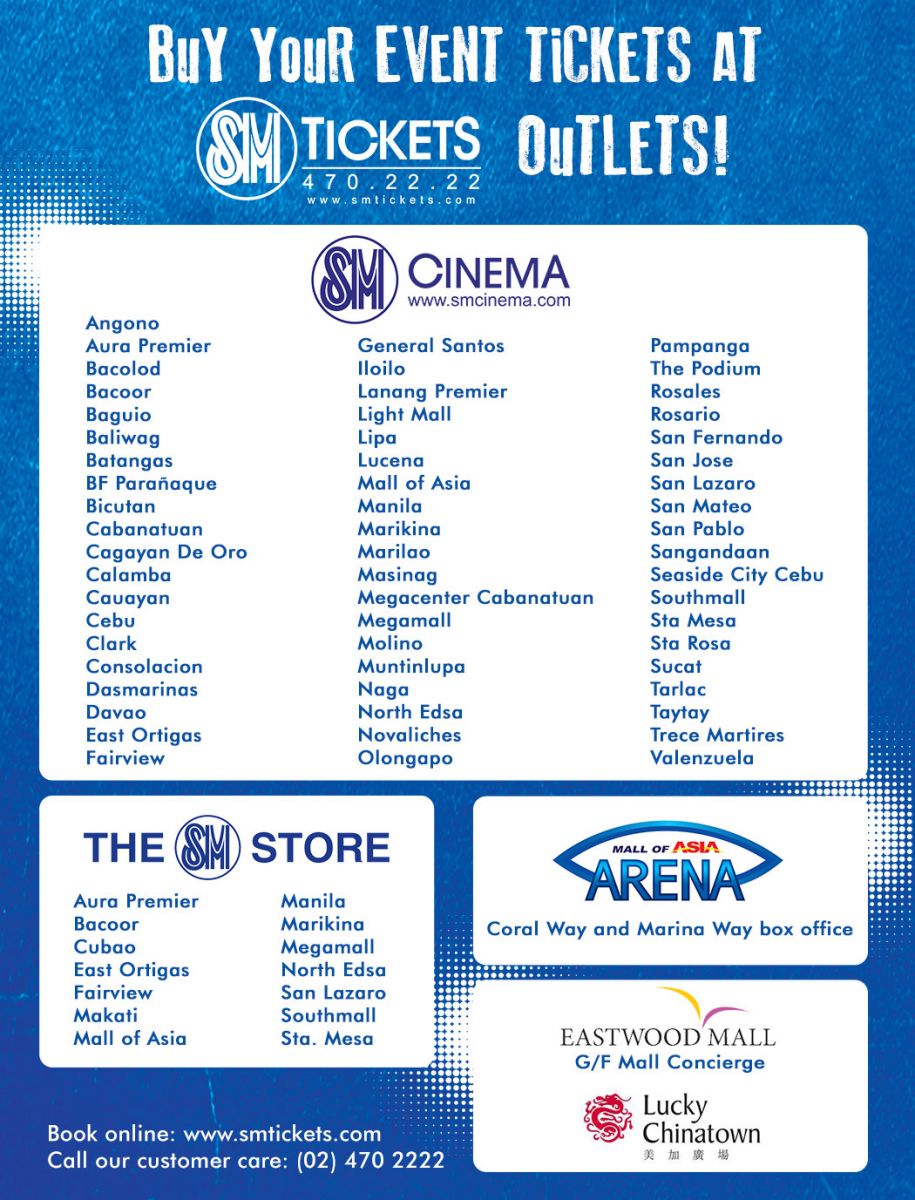 Tickets will also be available onsite on March 12 for Php 250. You may buy a ticket at the entrance to the event.
Children aged 5 years and below can join the fun for free.
5. Can I volunteer for Holi 2017?
Volunteer applications are now closed.
6. Is this event open for all?
Yes! #HoliMNL2017 is open for everyone!
7. Is the event kid-friendly?
Yes, Holi is open to people of all ages—the young and the young at heart.
8. What time do gates open?
Gates will open at 2:30 PM.
9. Can I bring food and drinks from outside?
No. Food and drinks will be available and sold within the Festival premises. There will be an assortment of Indian as well as non-Indian food stalls.
10. Are we allowed to bring in cameras?
You may only bring in non-professional and/or point and shoot cameras. Cameras with professional zoom lenses are not permitted inside the venue premises. Tripods are likewise not allowed inside the venue.
11. What else can I not bring inside the venue?
For a complete list of prohibited items inside the venue, please refer below:
Outside food and drinks
Metal and glass containers
Umbrellas
Studded, spiked, or chained fashion items and accessories
Weapons or explosives
Fireworks or sparklers
Sharp objects
Laser lights or pens
Alcohol and illegal substances
Folding, portable, or camping chairs
Tripods
Drones
Any other item deemed by staff to be a potential safety hazard
12. Is the colored powder safe?
Yes, the colored powder is made from cornstarch and food-grade coloring and is therefore safe to play with.
13. Can I bring my own colored powder?
No, you cannot bring your own colored powder as it will be made available on site.
14. Can I opt out of the color throwing?
Yes, there will be a tented area designated for people who do not wish to participate in the color throwing.
15. Am I allowed to go on stage during the Holi Festival?
Unfortunately, you cannot go on stage during the event as it is reserved for performers and other live acts.
16. What happens if it rains?
The Festival will go as scheduled, come rain or shine.
17. Will there be a first aid tent at the Holi Festival?
Your safety is one of our primary concerns! A first aid tent and first aid responders will be present on site.
18. Who is Asia Society Philippines?
Asia Society Philippines is an NGO that aims to strengthen relationships, deepen understanding and bridge differences across the Philippines, Asia and the West. We develop cross-sector programs that bring together individuals, companies, policymakers and other non-profits to promote collaboration and understanding of Asia across the fields of policy, business leadership, education, and arts and culture.
Have any more questions? Please direct your concerns to pm2.asiasociety@gmail.com and we will try to get back to you as soon as possible.