Understanding ASEAN: Part 2
Understanding ASEAN: Part 2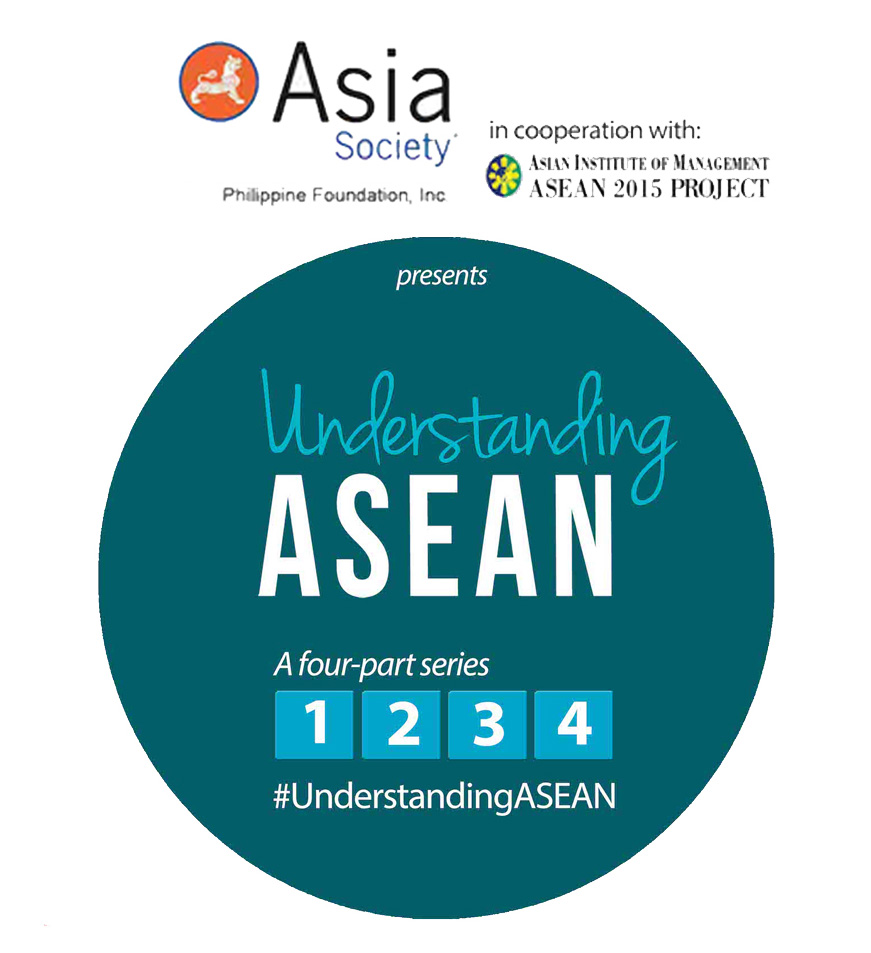 Asia Society Philippines and the Asian Institute of Management's ASEAN 2015 Project, with the support of GoNegosyo, is hosting its second dialogue "Business of ASEAN" for its Understanding ASEAN series to discuss the impact of the forthcoming ASEAN integration on businesses, especially small and medium enterprises (SMEs).
Some questions to be explored include:
What industries and sectors does AEC impact most? How are they impacted?
What are the opportunities and challenges for SME's, micro-businesses and BPOs?
What is the impact of the ASEAN integration of social entrepreneurship?
How can the business community prepare itself for increased competition?
How can the business community and Filipinos maximize the economic benefits of the AEC?
Event details:
Understanding ASEAN
Part 2: Business of ASEAN
October 2014
Asian Institute of Management
Fuller Hall, 3rd Floor
Event Details
If you bought tickets or plan to watch the webcast tell your friends on Facebook!