Artists' Talk for "Retrieved," an Exhibit in Three Parts
VIEW EVENT DETAILS
Asia Society Northern California and the Chinese Culture Center (CCC) are pleased to host an Artists' Talk with Kurt Tong and Daniel Traub. In Retrieved: The Art of Looking Back, Kurt Tong's "The Queen, the Chairman, and I" displays selections from the Tong family album that spans the family's journey from Shanghai, Hong Kong, England, then back to Hong Kong. Thomas Sauvin's "Beijing Silvermine" has been distilled from discarded negatives documenting the quotidian, funny and everyday images of Beijing residents from 1985 to 2005. Daniel Traub's "Little North Road" depicts a different piece of Chinese life curated from peddled photographs of African migrant workers who stroll through Guangzhou's Xiaobeilu. More information regarding the three exhibits can be found here.

This Artists' Talk brings together two of the three artists -- Kurt Tong and Daniel Traub – who will describe the creative and serendipitous channels through which each of these archives of photographs came into being. This evening conversation aims to capture the spirit of these images as they relate to the quotidian and the momentous changes wrought amongst these people in these regions.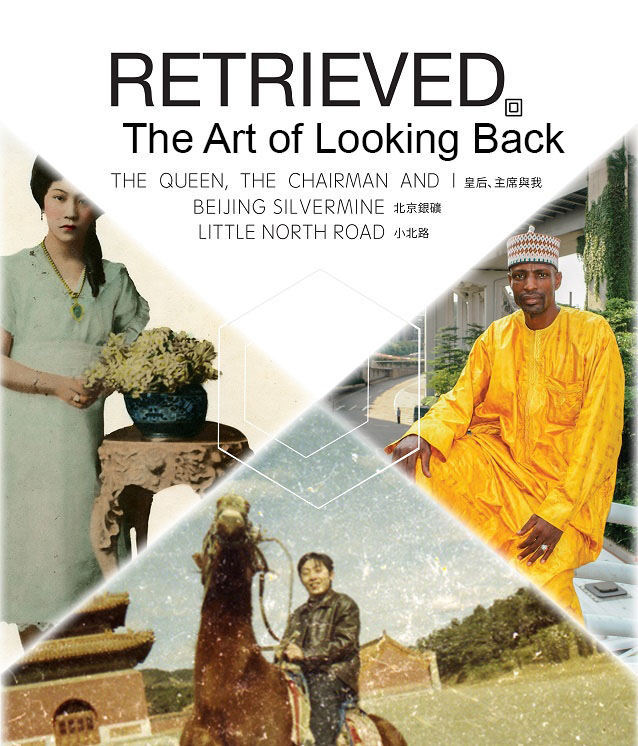 Retrieved: The Art of Looking Back will be on exhibit from February 19 to May 14, 2016 at the CCC Visual Art Center and SF Camerawork. For more information, please click here.

 
Speakers:
Kurt Tong: Photographer, installation artist and sculptor
Daniel Traub: Photographer and filmmaker, resident in China from 1998 to 2007
Lanchih Po (moderator): Professor, International & Area Studies, East Asian Languages and Cultures, U.C. Berkeley
---
Program Agenda:
5:30 – 6:00 pm: Registration
6:00 – 7:30 pm: Panel Discussion and Q&A
7:30 – 8:00 pm: Networking and Reception
Event Details
Chinese Culture Center, 750 Kearny Street, SF
Buy Tickets
FREE Asia Society and Chinese Cultural Center Members, $10 Co-Sponsor Members and Students, $20 Non-Members

Add to Calendar
20160223T020000
20160223T033000
UTC
Asia Society: Artists' Talk for "Retrieved," an Exhibit in Three Parts
Chinese Culture Center, 750 Kearny Street, SF
---