Mindful Awareness: A Meditation Program at Asia Society
Stress is one of the biggest contributors to poor health. Its effects can cause physical maladies, damage relationships, and negatively impact work performance. Mindfulness is scientifically supported as a means to reduce stress, boost the immune system, improve attention, and promote well-being.
Asia Society is pleased to welcome the public to participate in a weekly 30 minute mindful awareness meditation session, led by Dr. Patricia A. Bloom.
---
All sessions are free for members; $5 for seniors/students; and $10 for non-members. Includes free admission to Asia Society Museum, a $12 value.
All sessions take place in Asia Society's Lila Acheson Wallace Auditorium. All attendees should check in at the front desk in order to verify their membership or to purchase a spot. 
If you plan on attending all eight spring sessions, we encourage you to consider annual membership with Asia Society. Annual membership is $75 ($60 for seniors) and gives you unlimited access to the museum and meditation sessions and 10% discounts at the Garden Court Café and AsiaStore, as well as discounts on tickets to programs and access to members only events. For more information and to join, please see our membership page or call 212-327-9304. Memberships may also be purchased in person at our front desk.
---
Upcoming 2017 Sessions:
All sessions take place on Wednesdays from 12:30 pm to 1:00 pm.
September 27
October 4
October 11
October 18
October 25
November 3 (Please note this takes place on a Friday)
November 8
November 15
Please note: We ask all attendees to arrive at least 10 minutes prior to the session in order to register and get seated. Please keep in mind these sessions are intended to be quiet and meditative. Unfortunately, once the session has started we will be unable to admit new guests.
---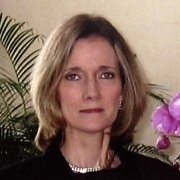 Patricia A. Bloom, MD is a Clinical Associate Professor of Geriatrics at the Icahn Medical School of Mount Sinai and the former Director of Integrative Health for the Martha Stewart Center for Living at the Mount Sinai Medical Center. Her main interests include the promotion of healthy aging, integrative health, stress reduction and Mind Body Medicine. She teaches meditation and Mindfulness-Based Stress Reduction for patients and conducts stress reduction workshops for professional and workplace groups. Dr. Bloom has been listed as one of New York Magazine's "Best Doctors" for 15 years. In 2012 she was honored by the New York Zen Center for Contemplative Care for her work advancing integrative medicine in academic settings.
She has also recorded a series of meditation CDs including Mindfulness for Busy People, Using Your Mind to Heal Your Body, and Cultivating Compassion and Connection. All three are available for purchase at AsiaStore, both online and in-store.