Shahzia Sikander: Apparatus of Power
VIEW EVENT DETAILS
NEW YORK, November 13, 2016 — Artist Shahzia Sikander discusses her new catalogue 'Shahzia Sikander: Apparatus of Power' with Claire Brandon, guest curator and catalogue editor. (58 min., 31 sec.)
---
Shahzia Sikander: Apparatus of Power (Hong Kong: Asia Society, 2016)
Claire Brandon, ed. with essays by Ayad Akhtar, Hans Ulrich Obrist, Nick Robins, John Seyller, Shahzia Sikander, Ashley Nga-sai Wu

Shahzia Sikander: Apparatus of Power is published by the Asia Society on the occasion of Shahzia Sikander's 2016 solo exhibition at the Asia Society Hong Kong Center. Edited by the exhibition's curator, Claire Brandon, the book is 332 pages long with over 100 color plates. It is the most comprehensive publication on the artist to date. The catalogue includes a text by Brandon as well as contributions by Nick Robins, author of The Corporation that Changed the World: How the East India Company Shaped the Modern Multinational (Pluto Press, 2012); art historian John Seyller, a specialist in miniature painting and author of Pahari Paintings in the Jagdish and Kamla Mittal Museum of Indian Art (Hyderabad, 2014); Ayad Akhtar, winner of the Pulitzer-Prize for his play Disgraced (2012); Ashley Nga-sai Wu, assistant curator at the Asia Society Hong Kong Center; and Serpentine co-director Hans Ulrich Obrist, curator and author of Ways of Curating (Farber & Farber, 2014). It also includes an artist statement by Sikander in which she reflects upon her practice since the late 1980s. Graphic design by With Projects in New York and Zero and UBC in Hong Kong.

Shahzia Sikander (1969 - ) presented her first major solo exhibition in Hong Kong. This body of work explores Hong Kong's colonial complexity, both historical and current. Installed within the Former Explosives Magazine Compound of Asia Society Hong Kong Center, Shahzia Sikander: Apparatus of Power includes drawings on paper and large-scale animations. The exhibition's title refers to the potential of an image to communicate in multiple contexts, forms, and formats.
The exhibition was curated by Claire Brandon. She holds a Ph.D. in History of Art from the Institute of Fine Arts at New York University. Ashley Nga-sai Wu from Asia Society Hong Kong Center is the Assistant Curator.
This program will be a conversation between Shahzia Sikander, and curator and editor Claire Brandon, about this new catalogue of Sikander's work, with an introduction by Amna Naqvi. The catalogue will be available for purchase at the event.
Shahzia Sikander is a Pakistani-born and internationally recognized artist. Her pioneering practice takes Indo-Persian miniature painting as a point of departure. Sikander received her BFA in 1991 from the National College of Arts, Lahore, Pakistan and her MFA from the Rhode Island School of Design in 1995. She challenges the strict formal tropes of miniature painting as well as its medium-based restrictions by experimenting with scale and media. Such media include animation, video, mural, and collaboration with other artists. Her process-based work is concerned with examining the forces at stake in contested cultural and political histories. Sikander's innovative expansion on this traditional genre helped launch a major resurgence of work with miniature painting beginning in the early 1990s at her alma mater in Lahore, which spread and brought international recognition to this medium within contemporary art practices.
Sikander has been the recipient of numerous grants and awards, including the Asia Society Award for Significant Contribution to Contemporary Art (2015). Her work is included in many permanent collections, such as the Museum of Contemporary Art Tokyo; MoMA; Solomon R. Guggenheim Museum, New York; Palazzo Grassi, Venice.
Claire Brandon holds a Ph.D. (2016) from the Institute of Fine Arts, New York University. She has lectured and participated in panels at the College Art Association Conference (2015); The Humanities Initiative, New York University (2014), and many more. In 2014, she organized and participated in a conference entitled "The Contemporary Museum in Italy Since 1990" at NYU's Villa La Pietra in Florence, bringing together curators, scholars, museum directors, and cultural officials to discuss the status of the Italian museum today. Brandon is the recipient of several awards, most recently the Willner Family Fellowship at NYU (2015-2016), the Global Research Institute Fellowship at NYU (2012-2013 and 2013-2014), the Gladys Krieble Delmas Fellowship for Research in the Veneto (2012-2013 and 2013-2014), and the Mellon Digital Tools Workshop Grant at NYU (2013). In 2014, she was a fellow in the inaugural Center for Curatorial Leadership/Mellon Foundation Seminar in New York.
This program is jointly presented by Asia Society Hong Kong and Asia Society New York. Shahzia Sikander: Apparatus of Power (Hong Kong: Asia Society, 2016) is made possible with generous support  from AAN Foundation.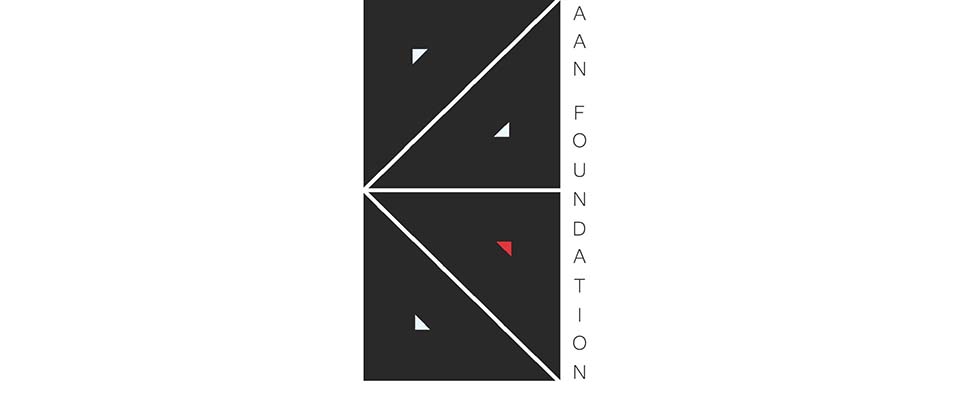 Event Details
725 Park Avenue, New York, NY
RSVP
Free admission, reservations recommended.

Add to Calendar
20161113T233000
20161114T010000
UTC
Asia Society: Shahzia Sikander: Apparatus of Power
725 Park Avenue, New York, NY
---
If you plan to attend, tell your friends on Facebook!
Join the Facebook Event »