The Next Wave: Democracy and Political Development in Asia
Asia Beyond the Headlines
Reception from 8:00PM
2018 marks the 150th anniversary of Japan's Meiji Restoration, which kicked off democracy in Japan. In the years since, similar processes of governmental transition and democratization have swept through Asia. This program will discuss the recent political transitions in Indonesia, Myanmar, and East Timor — each of which faces crucial challenges in shaping the future of their democracies. Through examining these nations, the panel of experts will address issues of ethnic division, the empowerment of extremists, and interaction between democracies and authoritarian regimes that will undoubtedly be foundational in the future of the region.
Speakers

Maureen Aung-Thwin is a former journalist and native of Myanmar. She was Program Officer at Asia Society and special advisor to the Burma Project at Open Society Foundations.
---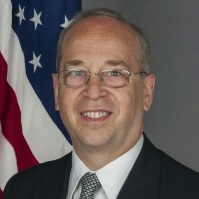 Daniel Russel is diplomat in residence and senior fellow at the Asia Society Policy Institute. A career member of the Senior Foreign Service at the U.S. Department of State, he served until recently as the assistant secretary of state for East Asian and Pacific affairs. Prior to his appointment as assistant secretary, he served at the White House as special assistant to the president and National Security Council's senior director for Asian affairs. During his tenure there, he helped formulate President Obama's strategic rebalance to the Asia-Pacific region.
---
---
Event Details
Asia Society
725 Park Avenue
New York, NY 10021

Add to Google Calendar
Members $20; Students/Seniors $30; Nonmembers $40