Manshin: Ten Thousand Spirits
VIEW EVENT DETAILS
New York Asian Film Festival Closing Night Film (Q&A with actress Moon So-Ri)
Presented by New York Asian Film Festival
in association with Asia Society
International Premiere
Manshin: Ten Thousand Spirits  만신
Korea, 2013
Running Time: 105 minutes
Format: HDCam
Language: Korean with English subtitles
Director: Park Chan-kyong
Starring: Kim Keum-hwa, Moon So-ri, Ryoo Hyoun-Kyoung, Kim Sae-ron
Directed by visual artist Park Chan-kyong (Day Trip and Night Fishing, both co-directed with his brother Park Chan-wook), Manshin is a cinematic feast for the mind and the senses, a thought-provoking mystical journey into the psyche of Korea and its modern history through the life story of Korea's most famous living shaman, Kim Keum-hwa. Both the life of Kim — who was born in 1931 and became a shaman at 17 — and significant moments of modern Korea are chronicled through rare archival footage, performances of shamanistic "gut" rituals, dramatic reenactment of real stories (Moon So-ri portrays Kim in the 1970s), and even animation and fantasy sequences. Featuring original music by Lee Tae-won, Manshin transports viewers beyond the borders of past and present, South and North Korea, life and afterlife, reality and fantasy. It is unlike any other film you'll see at NYAFF this year. 
Q&A with actress Moon So-Ri moderated by La Frances Hui, Asia Society Film Curator.
Watch the Q&A on video here. 
Presented with the support of Korean Cultural Service in New York.
Watch the trailer:
Package discount (applies to New York Asian Film Festival programs at Asia Society):
Buy 3 tickets for 3 unique programs (or more) in one transaction to receive $1 dollar off each ticket. In-person or phone purchase (212-517-2742) only.
Check out the Asia Society's New York Asian Film Festival line-up. 
Check out the complete schedule of New York Asian Film Festival (June 24-July 14). For up-to-the-minute Festival updates, visit: www.facebook.com/NYAFF.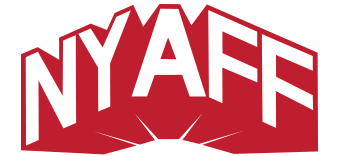 Event Details
725 Park Avenue, New York, NY
Online ticketing is now closed for this event. Tickets are available for purchase in-person. $8 Asia Society members; $10 seniors and students w/ID; $12 nonmembers. Package discount available. Check details on the left-

Add to Calendar
20140715T000500
20140715T022000
UTC
Asia Society: Manshin: Ten Thousand Spirits
725 Park Avenue, New York, NY
---