[INVITATION ONLY] Continuity and Change in U.S. Asia Policy Under Trump
Conversation with U.S. Under Secretary of State for Political Affairs Thomas Shannon
The Asia Society Policy Institute (ASPI) is pleased to host a private roundtable conversation with Under Secretary of State for Political Affairs Thomas Shannon. As Under Secretary, he serves as Secretary of State Rex Tillerson's policy chief, handling day-to-day management of U.S. foreign policy. Ambassador Shannon will discuss topical issues concerning U.S.-Asia relations: engagement with allies, U.S.-China bilateral relations, and North Korea. Following brief remarks, ASPI's Diplomat-in-Residence Daniel Russel will join Under Secretary Shannon in discussion and facilitate a Q&A session with guests.
This event is off-the-record and by invitation only. For additional information, please contact [email protected].
Speakers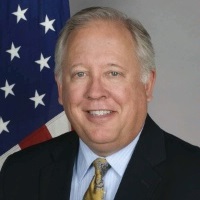 Thomas A. Shannon, Jr. has served as Under Secretary of State for Political Affairs since February 2016. In this capacity, he is responsible for day-to-day management of overall regional and bilateral policy issues, and oversight of one functional bureau—International Organizations, and six regional bureaus for Africa, East Asia and the Pacific, Europe and Eurasia, the Near East, South and Central Asia, and the Western Hemisphere. A Career Ambassador in the Senior Foreign Service, his recent assignments include Senior Advisor to the Secretary of State, U.S. Ambassador to Brazil, and Assistant Secretary of State for Western Hemisphere Affairs.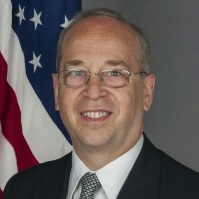 Daniel Russel joined the Asia Society Policy Institute as Diplomat in Residence and Senior Fellow in April 2017. A career member of the Senior Foreign Service at the U.S. Department of State, he served until recently as the Assistant Secretary of State for East Asian and Pacific Affairs. Prior to his appointment as Assistant Secretary on July 12, 2013, Mr. Russel served at the White House as Special Assistant to the President and National Security Council (NSC) Senior Director for Asian Affairs. During his tenure there, he helped formulate President Obama's strategic rebalance to the Asia Pacific region.
Event Details
Asia Society
725 Park Ave.
New York, NY, 10021

Add to Google Calendar
This event is by invitation only. For more information, please contact [email protected]