Indian Foreign Policy: Roundtable Discussion with David Malone
VIEW EVENT DETAILS
Presented by the Asia Society Policy Institute
This event is by invitation only. For information, please e-mail policyinstitute@asiasociety.org.
Please join the Asia Society Policy Institute for a luncheon roundtable discussion on Indian foreign policy featuring Dr. David Malone, Rector of the United Nations University in Japan. Dr. Malone is an editor of the recently-published Oxford Handbook of Indian Foreign Policy along with C. Raja Mohan and Srinath Raghavan. He will discuss the book, his findings, and the current state of Indian foreign policy. His remarks will be followed by an open conversation among the participants facilitated by Ambassador Hardeep Singh Puri, former Permanent Representative of India to the United Nations and current Vice President of the International Peace Institute.
Speakers: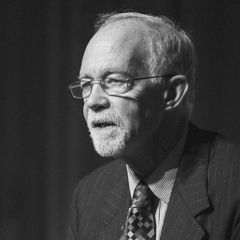 Dr. David M. Malone joined the United Nations University on 1 March 2013 as its sixth Rector. In that role, he holds the rank of Under-Secretary-General of the United Nations. Prior to joining UN University, Dr. Malone served as President of Canada's International Development Research Centre (2008–13). He previously served as Canada's Representative to the UN Economic and Social Council and as Ambassador and Deputy Permanent Representative of Canada to the United Nations (1990–94). He was also President of the International Peace Academy (now International Peace Institute) (1998–2004), Canada's Assistant Deputy Minister for Global Issues (2004–06), and Canada's High Commissioner to India and non-resident Ambassador to Bhutan and Nepal (2006–08). Dr. Malone has published extensively on peace and security issues. His recent books include Nepal in Transition: From People's War to Fragile Peace (as co-editor; 2012, Cambridge University Press) and Does the Elephant Dance? Contemporary Indian Foreign Policy (2011, Oxford University Press).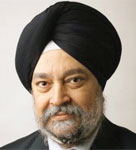 Ambassador Hardeep Singh Puri is Vice President of the International Peace Institute (IPI) and Secretary General of the Independent Commission on Multilateralism. During a career spanning 39 years, Amb. Puri has served as both Permanent Representative of India to the United Nations in Geneva and New York. During his assignment in New York in 2009–13, he served as chairman of the Security Council's Counter-Terrorism Committee (2011–13), and twice as President of the Security Council. Previously, Amb. Puri held diplomatic posts in Brazil, Japan, Sri Lanka, and the United Kingdom. In 1988–91, he was coordinator of the United Nations Development Programme and United Nations Conference on Trade and Development's Multilateral Trade Negotiations Project to help developing countries in the Uruguay Round. He was educated at Hindu College and lectured at St. Stephen's College, University of Delhi.

Event Details
Asia Society 725 Park Avenue New York, NY 10021
This event is by invitation only. For information, please e-mail policyinstitute@asiasociety.org

Add to Calendar
20151109T173000
20151109T190000
UTC
Asia Society: Indian Foreign Policy: Roundtable Discussion with David Malone
Asia Society 725 Park Avenue New York, NY 10021
---