Dr. Marty Natalegawa, Foreign Minister of Indonesia
VIEW EVENT DETAILS
Can't make it to this program? Tune in to AsiaSociety.org/Live at 1:00 pm New York time for a free live video webcast. Viewers are encouraged to submit questions any time before or during the event to moderator@asiasociety.org or via Twitter or Facebook using the hashtag #askasia. Some questions from our online audience will be incorporated into the discussion.
---
Asia Society presents a luncheon and special conversation with His Excellency Dr. Marty Natalegawa, the Foreign Minister of Indonesia, in conjunction with the opening of the 68th United Nations General Assembly
Indonesia is one of Asia's most dynamic nations, and home to one of the world's fastest-growing large economies. This diverse country has seen an era of increasing political stability, prosperity, and recognition as a key player in regional affairs. Indonesia's middle class is projected to double by 2020, helping to make this country a rising force in international trade.
In conjunction with the opening of the 68th United Nations General Assembly, Asia Society is pleased to present a luncheon and special discussion with Indonesia's Foreign Minister, His Excellency Dr. Marty Natalegawa. The program will be introduced by Asia Society Co-Chair Henrietta Fore, and moderated by Tom Nagorski, Asia Society's Executive Vice President.
Dr. Raden Mohammad Marty Muliana Natalegawa is Minister of Foreign Affairs in the Second United Indonesia Cabinet, having held that post since 2009. Educated in the United Kingdom, he graduated from the London School of Economics in 1984. He was awarded a Master of Philosophy at Corpus Christi College, Cambridge in 1985 and a PhD from Australian National University in 1993. Born in Bandung, West Java, Dr. Natalegawa has held several positions in the Indonesian government, including Director-General of ASEAN Cooperation, Ambassador to the United Kingdom and Ambassador to Ireland. He was appointed Permanent Representative of Indonesia to the United Nations in 2007. During his tenure there, he served as the President of the United Nations Security Council.
Cooperating organization: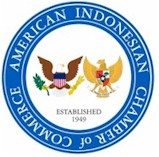 Click here for a complete listing of Asia Society's programming for the 2013 United Nations General Assembly.
Event Details
725 Park Avenue, New York, NY
Buy Tickets
Members: $25; students/seniors: $30; nonmembers: $35

Add to Calendar
20130919T170000
20130919T183000
UTC
Asia Society: Dr. Marty Natalegawa, Foreign Minister of Indonesia
725 Park Avenue, New York, NY
---