ChinaFile Presents: Inside Lens, Documentary Films from China
NEW YORK, April 8, 2016 — Following screenings of two short documentaries filmed in China by New York University news and documentary students, the filmmakers, Rongfei Guo and Alice Xue Yu, along with classmate Xin Liu and director of the NYU program Marcia Rock, discuss their work. The two films are part of the Inside Lens series featuring documentaries by students who direct, shoot, and edit as one-person crews. ChinaFile visuals editor David Barreda moderates the discussion. (54 min., 5 sec.)
---
In collaboration with the News and Documentary program at the NYU Arthur L. Carter Journalism Institute, ChinaFile, the online magazine of Asia Society's Center on U.S. China Relations, will present a public screening and discussion of two films by young directors from China.
"Fairy Tales," directed and produced by Rongfei Guo, is a short about "Fairy" Wang, a working-class woman from rural China who hopes to become a famous fashion designer. After posting her eccentric designs to the Chinese social media platform Weibo, she becomes an overnight Internet celebrity. But her fame comes at a price.
"Rootless," directed and produced by Alice Xue Yu, is the true story of an Inner Mongolian mother who lives a double life for her young son. Caught between tradition and modernity, she leaves her grassland home for better schools in the city.
The public screenings for these two documentary shorts will be followed by a discussion with the filmmakers, Guo and Yu; classmates Xin Liu and Yijin He, Marcia Rock, director of the News and Documentary program; and David M. Barreda, visuals editor for ChinaFile.
About Inside Lens
These two films are part of the Inside Lens, series featuring documentaries by students who direct, shoot, and edit as one-person crews. The filmmakers immerse themselves with their subjects to give an intimate insight into the stories they tell. This year's Inside Lens series features four stories from China. These Chinese filmmakers all explore their country and culture from original perspectives not seen or noticed by western filmmakers. Inside Lens takes you on a journey into the future of documentary filmmaking, into the unexpected stories we find in the places we know best, and the experiences we share even in the farthest reaches of our world. All the films will be shown on NYC Life, Time Warner 25, Cablevision 22, Comcast 14, Direct TV 25, RCN 25, Verizon, FiOS 25. NYC Life, the flagship station of NYC Media, part of the NYC Mayor's Office of Media and Entertainment.
---
View the trailers for "Fairy Tales" and "Rootless," then be sure to RSVP to this free event, and share it on Facebook.
This program is co-sponsored by the News and Documentary program at the NYU Arthur L. Carter Journalism Institute.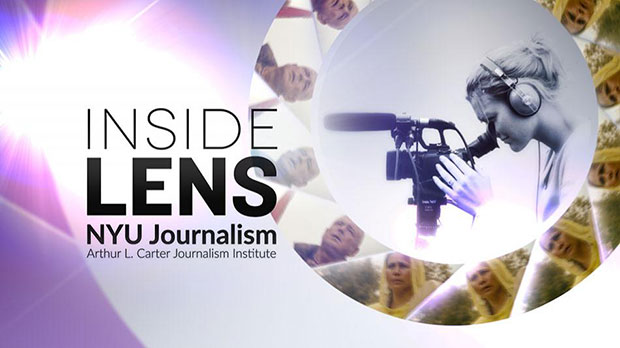 ---
Event Details
Asia Society
725 Park Ave at 70th Street
New York NY 10021

Add to Google Calendar
Free Admission, RSVP Required
If you bought tickets or plan to watch the webcast tell your friends on Facebook!