Celebration of Asia Week 2013: Honorary Chair, Cuisine, and Special Guests

Complete event details
View the slideshow
For further information:
Email: asiaweekbenefit@asiasociety.org
Phone: 212-327-9335
Honorary Chair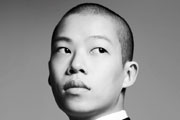 Jason Wu debuted his first Ready-to-Wear Collection in 2006 with a unique and distinctive esthetic. Through merging American sportswear with old-world sophistication, he established a supremely feminine and modern sensibility. Although only 28, he has emerged as one of the leading global talents based in NYC but continues to evolve and grow as a designer. Jason continues to receive accolades including being named one of the finalists in the CFDA/Vogue Fashion Fund in July 2008. In June 2010 he won the Swarovski Award for Womenswear at the CFDA Fashion Awards and in April 2011 he was nominated for the CFDA/Swarovski Award for Accessory Design.
Slideshow: Michelle Obama in Jason Wu and other Asian-American designers
Photo: Dan King
Guest Chefs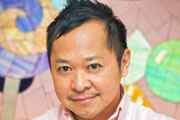 A creator of whimsical sweet and savory foods, Pichet Ong has been named one of the Top Ten Pastry Chefs in America by Pastry Arts & Design and Chocolatier, and was selected as a "Pastry Provocateur" by Food & Wine. His desserts, including those from Spice Market, Rick Moonen's RM, Jean Georges, and 66, have garnered numerous "Best of" awards. He is a multiple nominee for the James Beard Award in several national categories. Pichet's cookbook The Sweet Spot was named one of the ten best cookbooks of 2008 by Gourmet. Pichet is the Corporate Pastry Chef for Sugar & Plumm and actively blogs on confessionsofasugarholic.tumblr.com.
Video: Chef Pichet Ong Walks the Fine Line Between Sweet and Savory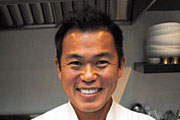 As the chef and proprietor of the New York City restaurants Wong, Café Asean and Jefferson, Simpson Wong exemplifies the contemporary chef who is adept at integrating his many global influences. A native of Malaysia with Chinese ancestry, Wong learned from helping his mother prepare meals for his father's timber company in Malaysia. She instilled in Wong an appreciation for fresh, organic produce and clean, simple flavors that characterize his food to this day. Wong opened his latest, eponymous restaurant in Greenwich Village in 2011; considered to be the first Asian locavore restaurant, it has garnered a prestigious "two star" rating from Pete Wells of the New York Times, among other critical acclaim.
Video: Watch Chef Simpson Wong Cook His Famous Lobster Egg Foo Young
Music & Dancing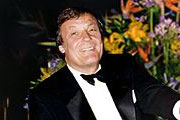 For more than three decades, Peter Duchin and Duchin Entertainment have extended the music legend which his famous society bandleader father, Eddy Duchin, began in the '30s. Premier band leader Peter has formed one of the most versatile, prestigious, and sought-after bands of the modern era. Clients the world over have delighted in Duchin Entertainment's orchestra music and in Peter's style and persona.
Gala Committee
Honorary Chair
Jason Wu
Gala Chairs
Stephanie Foster
Charles Rockefeller
Co-Chairs
Betsy and Edward Cohen
Duke Energy
Senator John D. Rockefeller IV
Christine and Stephen Schwarzman
Ermenegildo Zegna
Vice Chairs
Ronnie C. Chan
Henrietta and Richard Fore
Stephanie and John Foster
Ruth and Harold Newman
Paulson & Co. Inc.
Cynthia Hazen Polsky and Leon Polsky
Mrs. Arthur Ross
Denise and Andrew Saul
Tishman Speyer
Lulu and Anthony Wang
Benefactors
Carolyn Hsu-Balcer and Rene Balcer
Dr. Henry Cheng/The Carlyle, A Rosewood Hotel
Gayle Ong and James J. Chin
Ann and Stephen Curley
Tom Freston
Galerie Christophe Hioco
Leonard A. Lauder and Linda E. Johnson
Standard Chartered Bank
Ted Wang
Supporters
Clare Tweedy McMorris
Prabhakar SJB Rana
Barbara and Donald Tober
Patrons
Ron and Maria Anderson
Dr. and Mrs. Michael Apa
Henry Arnhold
Eiko Assael
Mark Barnes
Tally Beck Contemporary
Patrick Bransome
J. Frank and Susan Brown
Josie Browne/Beam Contemporary Art
Bonham's
Giosetta Capriati
David Chou
Brita Darany von Regensburg
Inger McCabe Elliott
Dave Hardman and Angela Chen
Patrick Hennigan
Chiu-Ti Jansen and Geoffrey Bradfield
Kaikodo
Yung Hee Kim
Ann and Gilbert H. Kinney
Drs. Julie and Edmund Lewis
Marie and Harley Lippman
H. Christopher Luce
Susan E. Lynch
Harold McGraw III
Donald Moore and Jacqueline Gaspar
Kalesan Natesan
X. Rick Niu
Jacob Pabst/artnet
Nicholas and Sheila Platt
Vinton L. Rollins
Alexandra Munroe and Robert Rosenkranz
Jean and Martin Shafiroff
Susan Shin
Irene Soohoo-Weisburd
Sotheby's
Susan and Dirk Standen
Erik Thomsen
Spencer Throckmorton and Kraige Block
Anne W. Van Rensselaer
Jack and Susy Wadsworth
Helga Wall-Apelt
Marie Hélène Weill
Marilyn White
Stephanie Zuellig
Asian Art Committee
Noémie Bonnet
Christie's
Carol Conover
Joe Earle
Dessa Goddard
John Hays
Christophe Hioco
Jason Hirsch
Henry Howard-Sneyd
James and Helen Lally
Lark Mason/iGavel Auctions
Joan B. Mirviss
Mary Ann Rogers
Ornan and Num Rotem
Margaret Tao
Erik and Cornelia Thomsen
Jiyoung Koo
Athena Zonars