Looking Behind The Veil: A Glimpse Into Pakistan
Recently returning from Pakistan, Christophe Jaffrelot, senior research fellow at the Centre d'études et de recherches internationales (CERI), will share insights from his travels in a nation that has been making the headlines recently. As a newly elected government is challenged through mass mobilizations, how might we understand the political and social realities in Pakistan today? What are the implications of the current and emerging landscape in Pakistan for India and the rest of Asia? Join Mr. Jaffrelot and Kumar Ketkar, Chief Editor, Dainik Divya Marathi for a nuanced, in-depth conversation on present day Pakistan.
Dr. Christophe Jaffrelot is senior research fellow at CERI at Sciences Po (Paris), and research director at the CNRS (Centre National de la Recherche Scientifique), Professor of Indian Politics and Sociology at the King's India Institute (London) and Global Scholar at Princeton University. He has been visiting professor at Columbia University, Yale and SAIS (Johns Hopkins). Among his publications are The Hindu Nationalist Movement and Indian Politics, 1925 to 1990s, and India's Silent Revolution.
Kumar Ketkar is currently Chief Editor of Dainik Divya Marathi, Dainik Bhaskar Group of Newspapers. Ketkar was previously Chief Editor of Loksatta and Maharashtra Times, and Editor-In-Chief of the Lokmat Group of Newspapers. Ketkar was also Resident Editor of Daily Observer, of the Ambani Group, and has been a Reporter and Special Correspondent at the Economic Times. He was awarded the Padmashree in 2001, and the Rajiv Gandhi Award for Media.
Outreach Partner: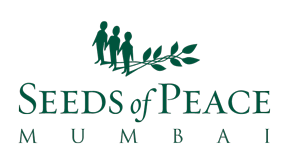 Event Details
Chhatrapati Shivaji Maharaj Vastu Sangrahalaya, Visitors Annexe, 159-161 Mahatma Gandhi Road, Fort, Mumbai 400023

Add to Google Calendar
If you plan to come for the discussion tell your friends on Facebook!