'We All Live in the Forbidden City' Summer Workshop
Children's Education Workshop
We All Live in the Forbidden City is a series of interactive and engaging workshops that capture the attention, interest and enthusiasm of children while creatively enabling them to learn more about Chinese arts and culture. The workshops provide a fun-filled platform that takes children on an exciting journey of "roaming" the Forbidden City and "meeting" the characters in the world's largest palace. Experienced and talented educators lead and interact with children as they travel through the Forbidden City and gain insight into Chinese culture in the process. The workshops use well-designed props and games to create a dynamic learning experience for the children.
We All Live in the Forbidden City is conducted in Mandarin and is suitable for Mandarin speakers of all levels aged between 4 and 12. The workshops comprise four sessions, with two sessions delivered on August 4 and 11 respectively.
| | Age 4 -7 | Age 8 -12 |
| --- | --- | --- |
| August 4 | 2:00 - 3:30 pm | 4:00 - 5:30 pm |
| August 11 | 2:00 - 3:30 pm | 4:00 - 5:30 pm |
Co-organized by:


In association with: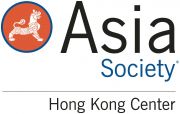 Event Details
9 Justice Drive, Admiralty, Hong Kong

Add to Google Calendar
Free admission, registration required; limited capacity.