Survival Kit for Media Companies: Transformation and Culture
VIEW EVENT DETAILS
Artplosive Connect Talk Series
Evening Discussion
Drinks Reception 6:30pm
Discussion 7:00pm
Close 8:00pm
Technology disruption is wreaking havoc on the news industry. From news discovery and consumption to news-gathering and presentation, media organizations are finding themselves in a whirlpool of rapid changes that can translate either into huge opportunities or a precipice that would lead to demise. How could digital transformation and innovative culture bring media companies out of this conundrum? Gary Liu, chief executive officer of the South China Morning Post, will share his thoughts on the changes he is spearheading at the 114-year-old newspaper.
---
Gary Liu is chief executive officer of the South China Morning Post, a leading English-language media company covering China and Asia. Founded in 1903, the SCMP is headquartered in Hong Kong. Along with its flagship news products, SCMP also publishes Hong Kong's premier lifestyle and fashion magazines, including Harper's Bazaar, Elle, Elle Men, Esquire and Cosmopolitan. Prior to joining SCMP in January 2017, Mr. Liu was chief executive officer of Digg, spearheading the New York startup's transformation from aggregator to a data-driven news platform. He was previously head of Spotify Labs where he led emerging technologies and business strategies for Spotify's global markets. Mr. Liu is an economics graduate from Harvard University.
---

Kevin Lepsoe is CEO and founder of Notey, a technology company that provides end-to-end content solutions. It has a website and app that identifies the most trending stories by topics and location, as well as a publishing platform that helps brands publish at scale. Notey is based in Hong Kong and backed by top global tech investors. The company has been featured on Techcrunch, CNBC as well as Business Insider, highlighting Notey as one of the "15 Fastest Growing Startups in the World." Prior to Notey, Mr. Lepsoe spent 12 years in investment banking with Barclays and Morgan Stanley. Mr. Lepsoe is born and raised in Vancouver and has spent the last 17 years in Hong Kong. (Moderator)
---
A limited number of free student tickets are available for this event, kindly supported by Bloomberg. First come first served. Click here to register now.
Bloomberg is proud to support the Asia Society Hong Kong Center and its Student Ticket Fund. For more information about careers at Bloomberg and recruiting events you can attend, visit www.bloomberg.com/careers.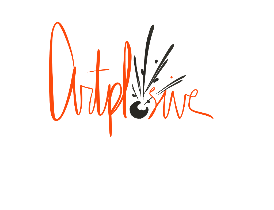 At Asia Society Hong Kong Center, we believe that aspiring young creative talents and businesses are shaping our future. Artplosive Connect brings together like-minded people who are pioneering, innovative and entrepreneurial through bespoke events tailored to their interests.
Click here for more upcoming events
Event Details
Asia Society Hong Kong Center, 9 Justice Drive, Admiralty
Buy Tickets
$200 Asia Society members/ Harvard Club members; $350 Non-members

Add to Calendar
20170913T103000
20170913T120000
UTC
Asia Society: Survival Kit for Media Companies: Transformation and Culture
Asia Society Hong Kong Center, 9 Justice Drive, Admiralty
---