The Startup Ecosystem: Unleashing Mobility and the Next Big Opportunities
VIEW EVENT DETAILS
Luncheon Dialogue 
Registration 12:15pm
Luncheon 12:30pm
Close 2:00pm
A limited number of free student tickets are available. Please email outreachhk@asiasociety.org to register.
---
India today is the third largest base for technology startups in the world after the U.S. and U.K. Last year global investors accounted for the largest portion of capital flow and Chinese investment in Indian startups is rapidly increasing. Hong Kong is developing a strong startup ecosystem, leveraging on its strength as a global financial center with deep relations with the Mainland's huge economy. Nicholas Yang, secretary for Innovation and Technology will be the Guest of Honor. Pranay Jivrajka, Ola's founding partner, a startup valued at around U.S.$5 billion and a major competitor to Uber in India, and Steven Lam, CEO and co-founder of GOGOVAN, Hong Kong's first U.S.$1 billion startup, will discuss India and Hong Kong's startup ecosystem, their challenges, competing against global majors like Uber and the next big opportunities in the fiercely competitive and rapidly changing startup landscape. Bhavish Aggarwal, CEO and co-founder Ola, will provide a video-recorded interview.
---

Nicholas Yang has served as secretary for Innovation and Technology since 2015. Mr. Yang was formerly chief executive officer of the Hong Kong Cyberport Management Company Limited and executive vice president of Hong Kong Polytechnic University. In March 2016, he was appointed as a non-official member of the Executive Council and advisor to the Chief Executive on Innovation and Technology. Mr. Yang is an alumnus of California Institute of Technology and Stanford University.
---

Bhavish Aggarwal is the co-founder and CEO of Ola (formerly Olacabs), India's most popular mobile app for personal transportation. He started Ola in 2010 with a mission to build mobility for a billion Indians. Ola integrates city transportation for customers and driver partners onto a mobile technology platform ensuring convenient, transparent and quick service fulfillment. Using the Ola mobile app, users across 110 cities can book from over 700,000 vehicles. Mr. Aggarwal is an alumnus of IIT Bombay and worked with Microsoft Research for two years, where he filed two patents and published three papers in international journals.
---

Pranay Jivrajka is Ola's founding partner, its first employee and part of the core team since inception. He set up and successfully led operations for the organization in Greenfield, as well as fiercely competitive markets, expanding Ola's services to over a 100 urban, rural and emerging cities across India. Mr. Jivrajka He was previously with Illumine Knowledge Labs and had a brief stint as an entrepreneur with dot JPEG, a strategic branding, and design firm.
---

Steven Lam is the co-founder and CEO of GOGOVAN, which was founded in 2013. Mr. Lam is responsible for the development of the overall business strategy and driving the growth and profitability of the business across the region. This also includes establishing business partnerships and securing funding. He has a wealth of entrepreneurial skills. Prior to founding GOGOVAN, Mr. Lam started BoxAd in 2010, an advertising company which advertises on lunch boxes in Hong Kong. He graduated in business administration with a focus on global management from the University of California, Berkeley — Walter A. Haas School of Business.
---

Alan Rosling is an entrepreneur and strategic advisor with a deep engagement with India over the past 35 years. He co-founded Kiran Energy after leaving the Tata Group, where he was the first non-Indian executive director of Tata Sons, charged with the internationalization of the group. He served for three years as Special Advisor to the British prime minister in the Policy Unit and was awarded a CBE in 2014. Mr. Rosling was educated at the University of Cambridge and Harvard Business School. (Moderator)
---
Regular Menu
Sole Fillet with Asparagus, Citrus, Capsicum and Baby Cress
Roasted Spring Chicken with Sweetcorn Purée, Baby Vegetables and Mustard Sauce
Vanilla Crème Brûlée Tart with Raspberries
Vegetarian Menu
White Asparagus Gratin with Parmesan Cheese and Baby Cress
Roasted Vegetable Napoleon Stick of Portobello Mushroom, Eggplant and Herbs Oil
Vanilla Crème Brûlée Tart with Raspberries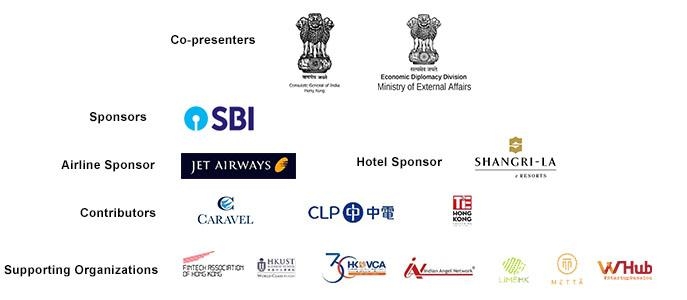 ---
Bloomberg is proud to support Asia Society Hong Kong and its Student Ticket Fund. 8 universities. 2000+ students. A one-of-a-kind experience. For more information on graduate and internship opportunities with Bloomberg available in 2018, please visit https://www.bloomberg.com/careers/bloombergexpresshk/.
Event Details
Asia Society Hong Kong Center, 9 Justice Drive, Admiralty
Buy Tickets
$500 Asia Society/ FTAHK/ HKUST Business School/ HKVCA/ IAN/ LiMEHK/ METTA/ WHub members;$650 Non-members

Add to Calendar
20171122T043000
20171122T060000
UTC
Asia Society: The Startup Ecosystem: Unleashing Mobility and the Next Big Opportunities
Asia Society Hong Kong Center, 9 Justice Drive, Admiralty
---