Redefining the Next Asian New Town
VIEW EVENT DETAILS
Afternoon Forum & Evening Reception
As Asia's cities expand and populations urbanize, the planning, design, and engineering of new towns has taken on a more important role than ever. With five generations of new towns developed over the last few decades, Hong Kong has become one of the most efficient cities in the world and a natural place to convene a regional discourse on the future of new towns.
The densification of urban cores with transit-oriented developments, accommodation of shifting waves of population, connection to existing infrastructural frameworks, articulation of economically competitive identity, while preserving green space, avoiding sprawl, renewing old centres, and creating sustainable living environments are all critical issues for metropolises across the region.
Cities in Greater China and Southeast Asia have taken different forms in response to the challenges posed by the rapid urbanization and demand-driven developments. This forum addresses these topics in the context of urban design, city planning, and the transformation of new towns in different cities throughout Asia.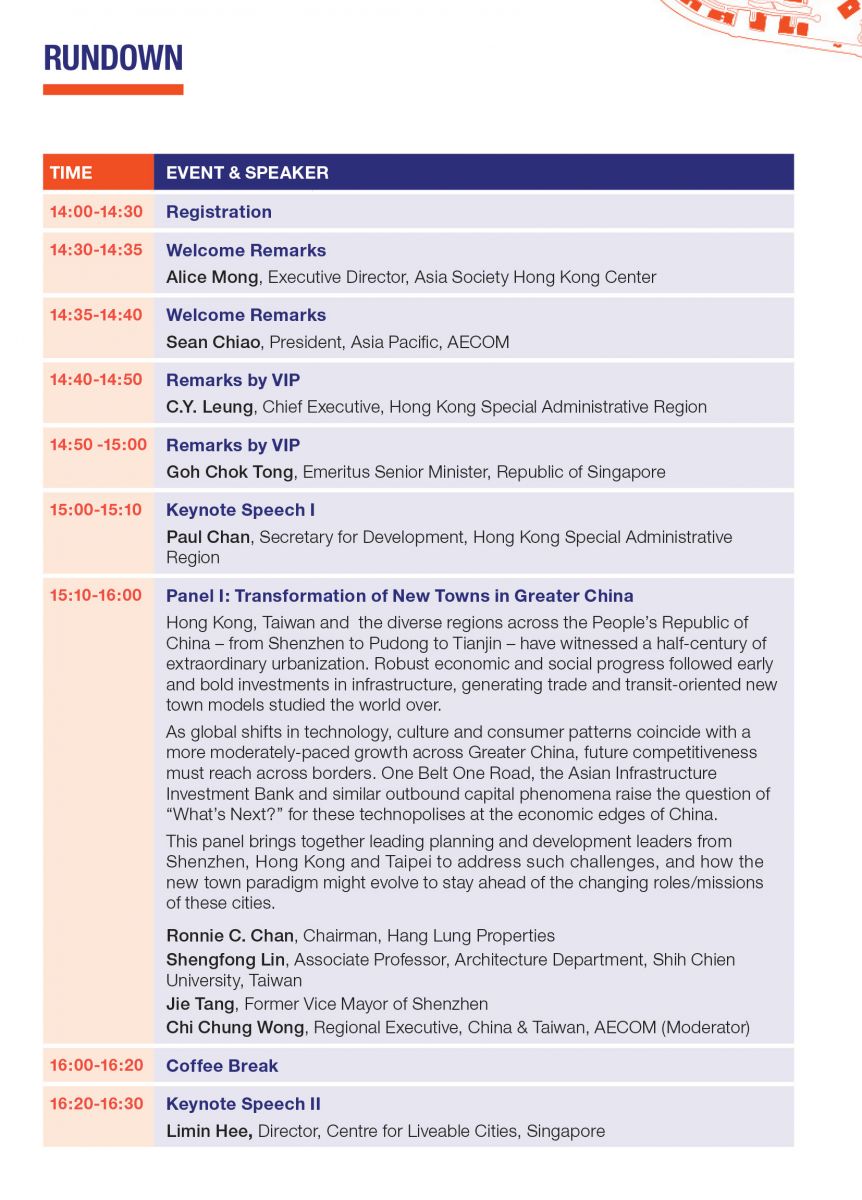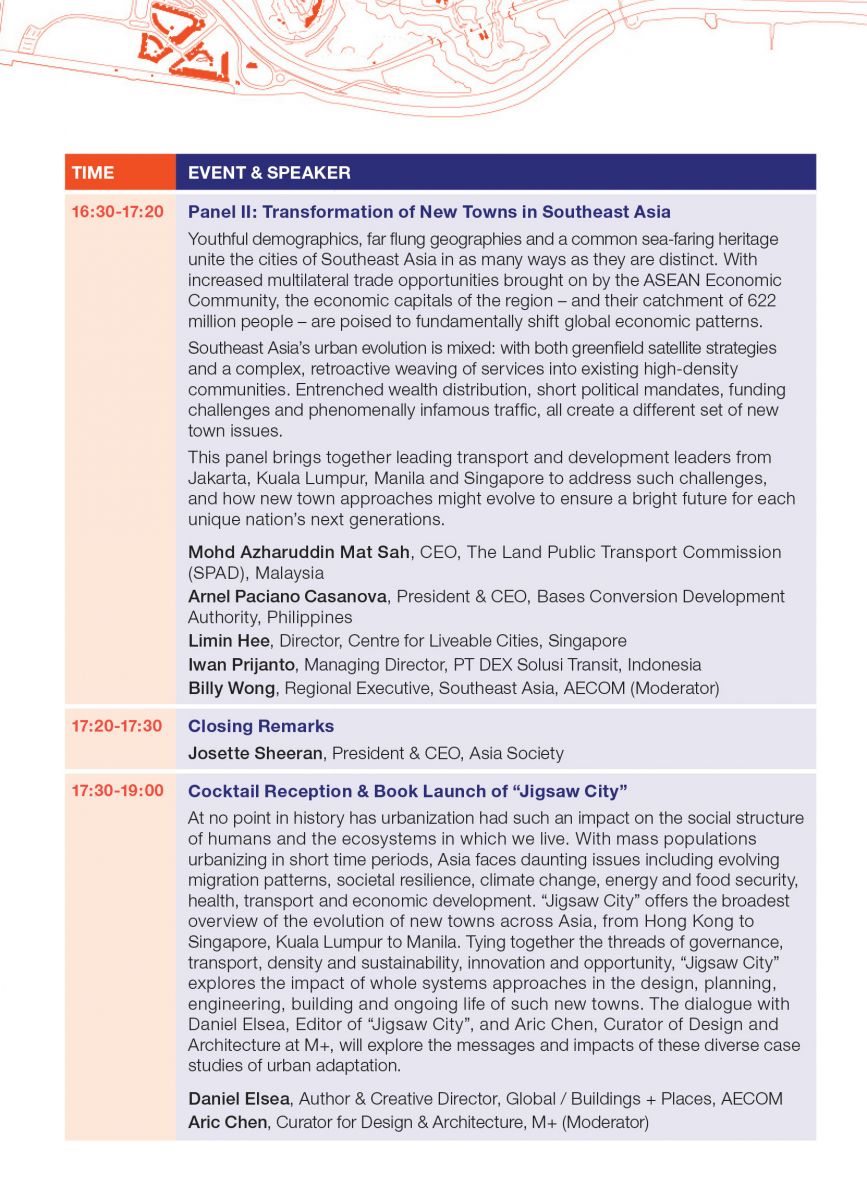 Sponsored by:
Event Details

Asia Society Hong Kong Center, 9 Justice Drive, Admiralty, Hong Kong
Buy Tickets
HK$500 Asia Society members/ Business Environment Council's members/ Hong Kong Institute of Planners' members; HK$600 Non-members

Add to Calendar
20160121T060000
20160121T110000
UTC
Asia Society: Redefining the Next Asian New Town
Asia Society Hong Kong Center, 9 Justice Drive, Admiralty, Hong Kong
---