The Other Hundred Educators
VIEW EVENT DETAILS
Evening Discussion
Drinks reception: 6:30pm
Discussion: 7:00pm
Close: 8:00pm
In both mainstream media and international cities like Hong Kong, a good education often means a degree from an Ivy League college, a professional qualification in a well-paid career track, or a rock star tutor that promises good exam results. Yet for the majority of those seeking knowledge, schooling in a conventional classroom setting is only a small part of learning. Education goes far beyond skills, knowledge and qualifications: it also builds personalities, shapes minds, passes on cultural tradition and creates histories. Through images, The Other Hundred Educators questions our conventional understanding of education by presenting un-celebrated educators who pioneer unique ways of teaching. Their methods are unconventional, their pedagogy rarely recognized, yet their contribution to pushing the boundaries of human knowledge is often as profound and life-altering as any other educational institution. "The Other Hundred" illustrates that education is far more diverse and interesting than what is portrayed on the nightly news or on the cover of leading magazines. Using real-life stories from across the world, its Project Director, Chandran Nair and other panelists will take a holistic view of education to discuss how to better provide the types of education that people really need and encourage a system that does not focus only on exam marks, school rankings and graduate salaries.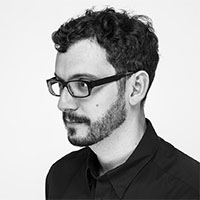 Ivan Abreu is one of the winning photographers of The Other Hundred Educators. He has been a filmmaker, photographer and multimedia journalist for more than 15 years. He believes images make a critical contribution to revealing and documenting the multiplicity of human experience. Mr. Abreu has worked on social projects as well as on a wide variety of film, TV and multimedia productions. Currently based in Hong Kong, he regularly teaches video and visual storytelling workshops and mentors journalists and students in various countries and cultures.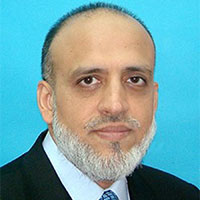 Amirali Nasir is a social entrepreneur and is also interested in developing innovative methods of teaching. He lectures on The Law Society of Hong Kong's risk management courses, Islamic finance, ethics, hypnosis and other topics. Mr. Nasir has presented futuristic lectures on Big Data, Artificial Intelligence and Privacy, on the assessment of the vegetative state and the minimally conscious state patient. He is a solicitor and founder of the law firm Nasirs. Mr. Nasir is Vice President of the Law Society of Hong Kong and a member of the Equal Opportunities Commission.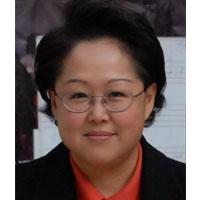 Ada Wong is Founder of the Hong Kong Institute of Contemporary Culture, Supervisor of HKICC Lee Shau Kee School of Creativity, Founder of Make A Difference Institute and Convenor of The Good Lab. She is a solicitor, arts and cultural advocate, educator, cultural entrepreneur and social innovator. Ms. Wong has served as an Urban Councillor, District Councillor and Chairperson of Wan Chai District Council. She is also a board member of the Hong Kong Design Centre and Hong Kong Shue Yan University as well as Honorary Fellow of Lingnan University and The Education University of Hong Kong.

Kelly Yang is the Founder and Managing Director of the Kelly Yang Project, an award-winning writing and debate after-school program in Hong Kong for students aged 2-17. Ms. Yang entered college at the age of 13 and Harvard Law School at the age of 17. She is a children's author and columnist for the South China Morning Post. She has won numerous awards including the California Legislature's Woman of the Year and USA Today All-USA College Academic 1st Place Team. In 2010, The Kelly Yang Project was named 'Second Best Small Education Company in the World' by The Education Project Global Summit in Bahrain.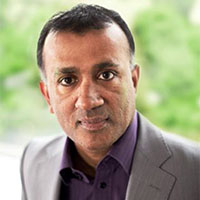 Chandran Nair is the originator of "The Other Hundred", and Founder and CEO of the Global Institute For Tomorrow, an independent think tank focused on advancing a deeper understanding of global issues including the shift of influence from the West to Asia. He provides strategic management advice and coaching to business leaders. Mr. Nair served as Adjunct Professor at the Hong Kong University of Science and Technology and the Lee Kuan Yew School of Public Policy in Singapore. He is a fellow of the Royal Society of Arts, and author of Consumptionomics: Asia's Role in Reshaping Capitalism and Saving the Planet. (Moderator)
 
Event Details
Asia Society Hong Kong Center, 9 Justice Drive, Admiralty
Buy Tickets
$200 Asia Society members/ Friends of GIFT/ Friends of KYP/ AmCham members/ Harvard Club members; $350 Non-members

Add to Calendar
20170313T103000
20170313T120000
UTC
Asia Society: The Other Hundred Educators
Asia Society Hong Kong Center, 9 Justice Drive, Admiralty
---