NYU Tisch Asia: Shorts, Part 2
VIEW EVENT DETAILS
Asia Society Film Education Week with NYU Tisch School of the Arts
Registration: 2:15 pm
Screening and Q&A: 2:30 pm
Close: 5:00 pm
MY FATHER'S TRUCK by Mauricio Osaki
Vietnam, 2013, 15 min.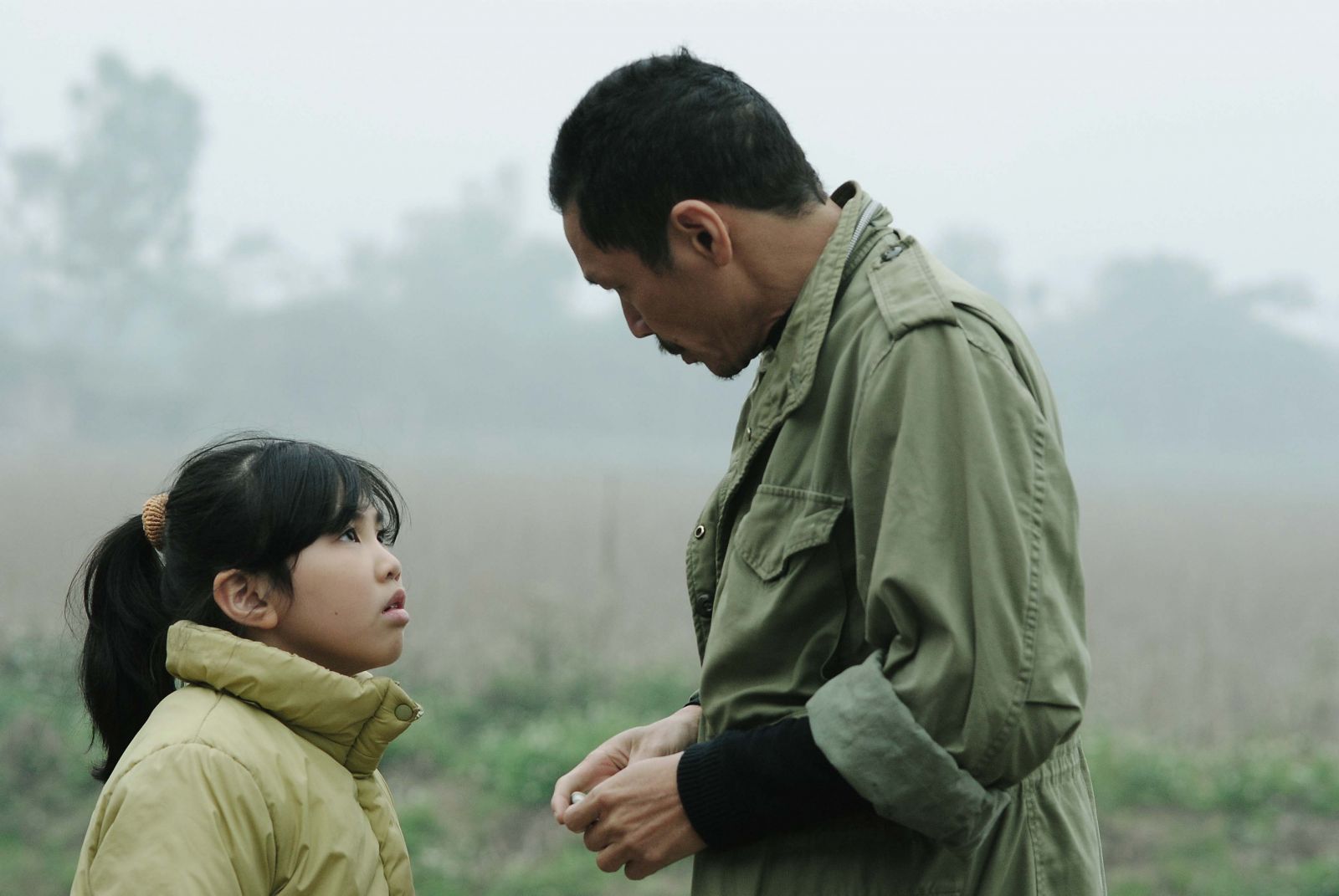 When 10-year old Mai Vy skips school to help her father on a journey into the countryside of North Vietnam, she is soon confronted with shades of morality and some harsh realities as she learns how things really are outside the classroom.
Mauricio Osaki was born in São Paulo, Brazil, where he started his career directing short films and working in feature projects as assistant editor and post producer at major film companies. At New York Tisch School of the Arts Asia, he completed his short film, My Father's Truck, which premiered at the Berlin Film Festival in 2012 and has won numerous prizes at film festivals around the world. He currently lives in Brazil, where he is developing his first feature film. 
EGG by Chris Martin
Korea, 2012, 12 min.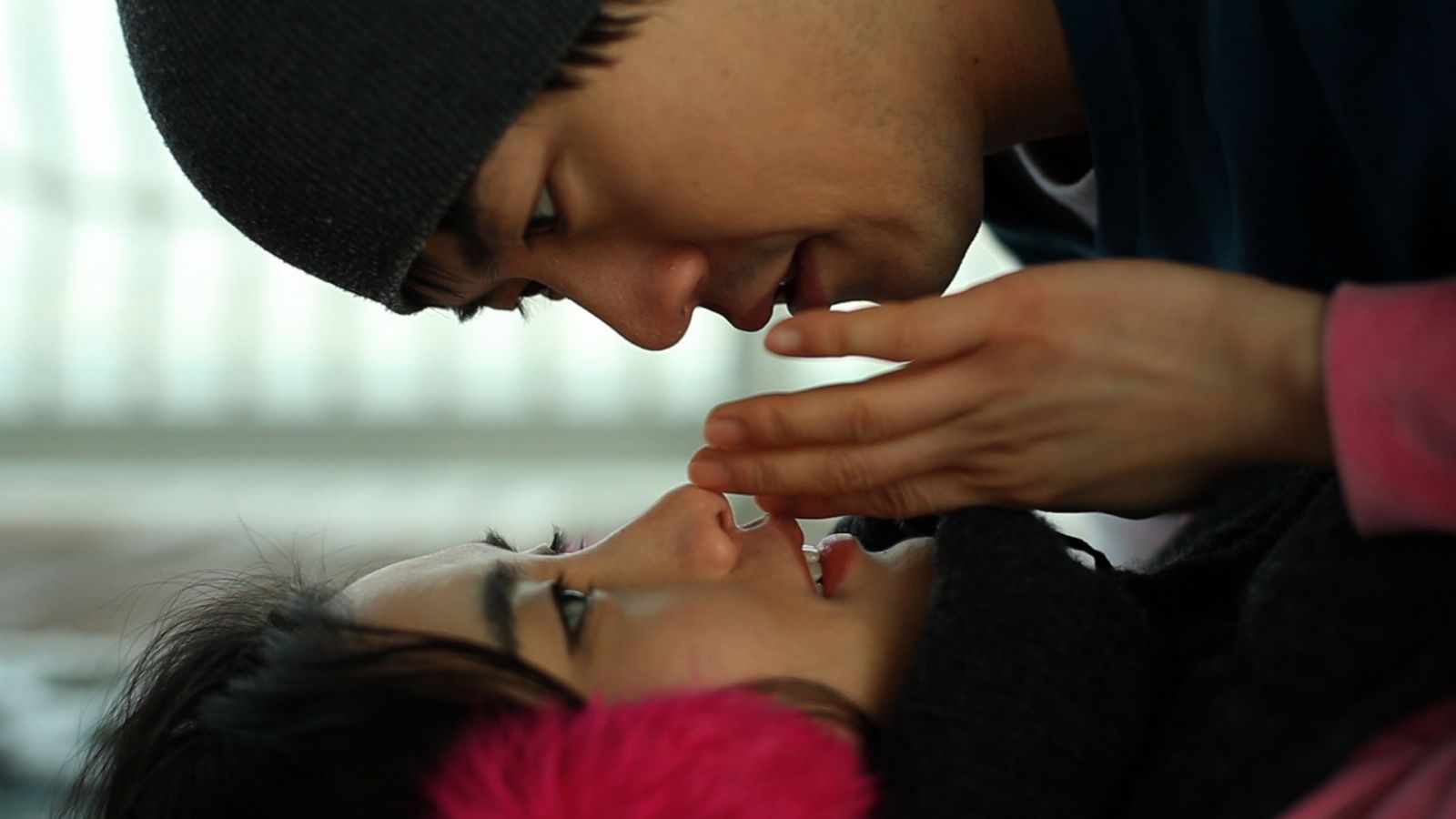 How much will someone change to hang on to the one they love? When Tim's girlfriend, Hyun-Ju, won't marry him because he's not Korean, there's only one way to win her back … become Asian.
A filmmaker currently based in Los Angeles, and a graduate of New York Tisch School of the Arts Asia, Martin has spent the past seven years in Asia working and studying, primarily in Korea and Singapore. Currently he is directing commercials and music videos, working on his next short and hoping someone wants to help him finance the feature version of Egg.
MO IKKAI by Atsuko Hirayanagi
Japan, 2012, 14 min.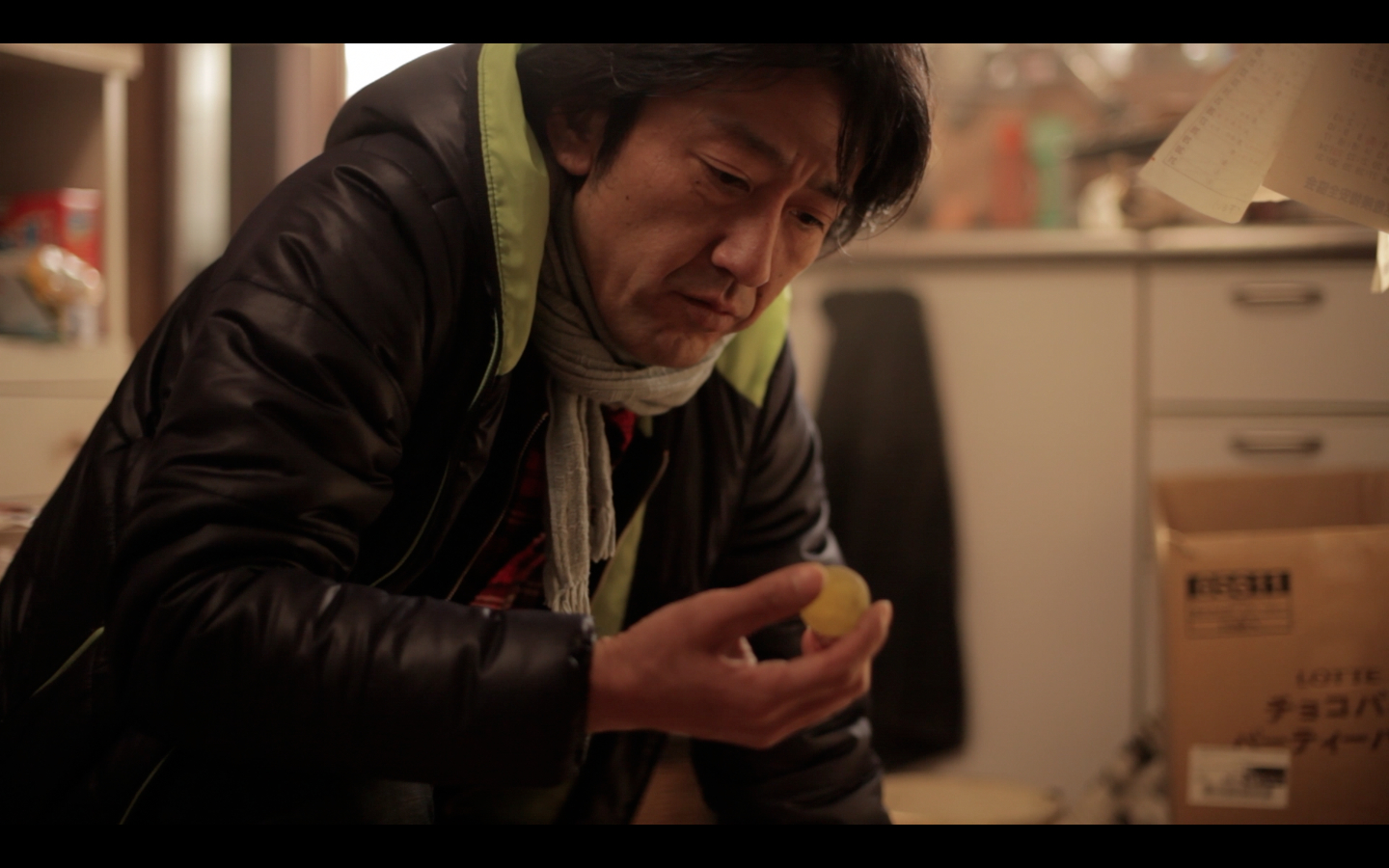 After 15 years in the United States, a guilt-ridden son returns to his childhood home in Tokyo, to tell his mother that he can finally make her proud. Unbeknownst to the outside world, he has come too late for his mother, or so he thinks.
Born and Nagano and raised in Chiba, Japan, Atsuko Hirayanagi is a recent graduate of NYU Tisch School of The Arts Asia with an MFA in Film Production. She attended Tisch Asia on a Cathay Scholarship, a three-year full-merit scholarship awarded by the Singapore Cathay company. Her short films have played at numerous film festivals, including Clermont-Ferrand and Tokyo Short Shorts Film Festival, where her short film Mō Ikkai won the Grand Prix as well as the Japan Competition Best Short (Governor of Tokyo Award) and the Audience award.
MONG by Yanqiu Fei
China, 2013, 12 min.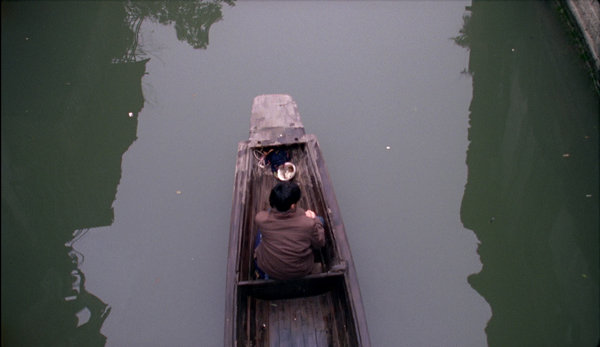 After being rejected by the police academy, Mong, a young man trying to find himself, is pushed to the edge as he fails to find comfort in his family or the world around him.
Born and raised in China, Yanqiu Fei wanted to be a storyteller since she was a teenager. After studying journalism in China, she came to Tisch Asia to study film production. She has made three short narrative films and one short observational documentary and has been working on films shoots in India, Hong Kong, Taiwan, mainland China, and Singapore. Mong premiered at the Palm Springs International ShortFest in USA and won the Best Student Cinematography Award (Runner Up).
GIGANTIC by Georgia Fu
Taiwan, 2013, 17 min.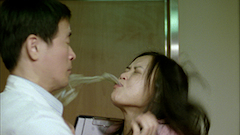 During one long Taipei night, Kim, a sad nurse, and Frank, a suicidal lovesick punk, discover that through death, one can also find the meaning of life.
Born in Taipei, Taiwan, Georgia Fu emigrated to California with her family when she was two. She found cinema as a way to understand American culture, and ever since then she has had an avid passion for seeing life through a film lens. Following a BA in Cinema Studies with a minor in East Asian Studies at Tisch School of the Arts in New York she worked at ThinkFilm, the photo desk at the International Herald Tribune in Paris and Hong Kong, and for New York producer Barbara DeFina. She returned to Taiwan to relearn her native language of Mandarin Chinese at National Taiwan University. At NYU's Tisch Asia's MFA program, she filmed her short Gigantic, which was in competition at the Slamdance Film Festival (2013) and the Chicago International Film Festival (2013). 
WHATEVER HAPPENED TO MASON REESE? by Brett Ratner
USA, 1990, 14 min.
Ratner's NYU Tisch student film production is mostly a fictional/partly factual look at the life and times of Mason Reese, the child star who sold Underwood Deviled Ham back in the 1970s. Utilizing the largest limo in the East Coast — complete with a jacuzzi — we get shots of the real-life Mason driving around New York City with a trio of models. Michael Anderson appears as a lifelong fan of Reese's, who gets to meet his idol when Mason visits the sushi restaurant at which he is employed, with that chance encounter leading up to a dramatic finale. Ratner incorporates Mason's old commercials, plus a truly derisory poem Reese read on the old Mike Douglas Show. The movie is short and, like Mason, quite twisted and winning.
TEN YEARS FROM NOW by Jordan Schiele
China, 2012, 15 min.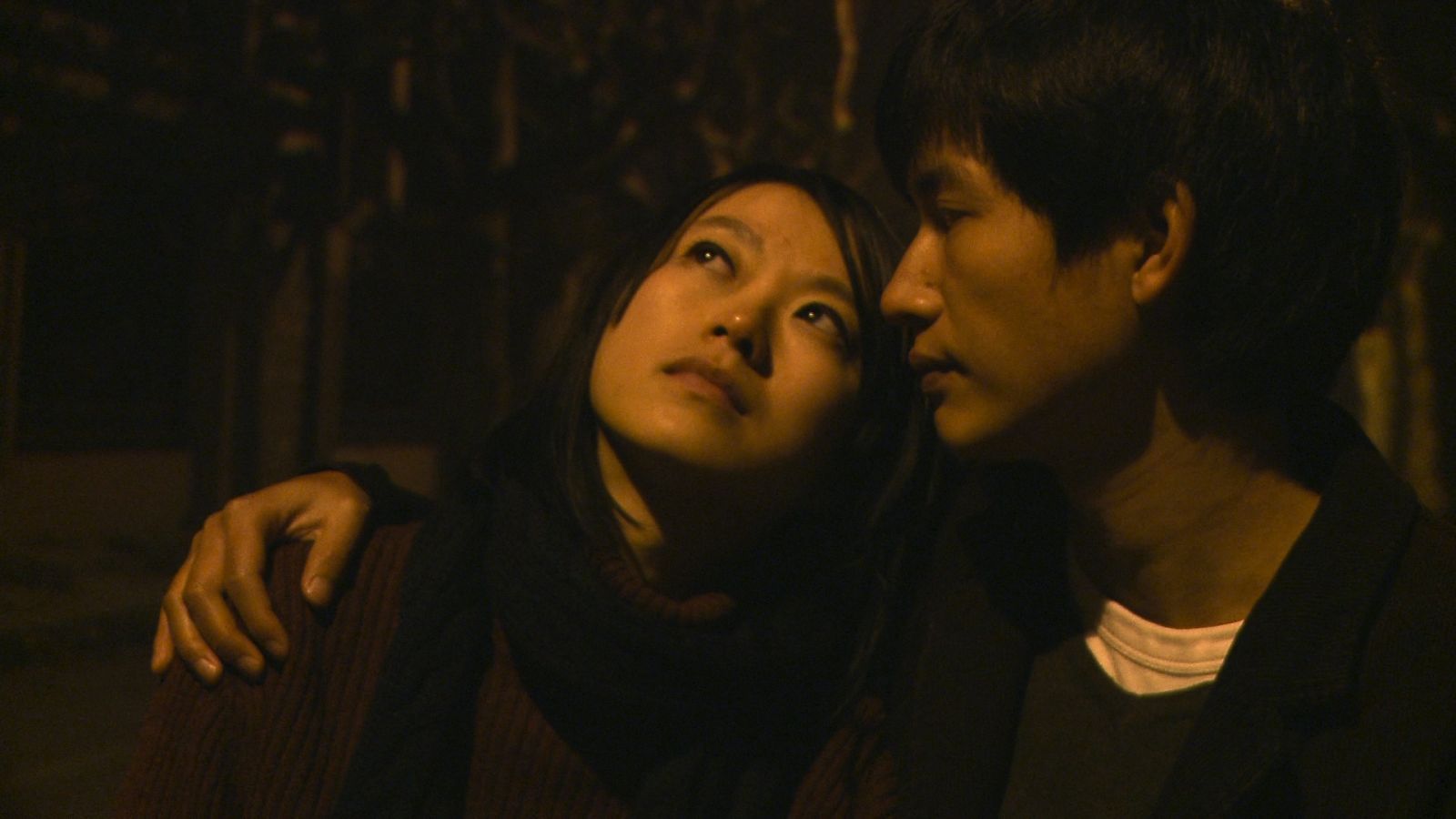 Wang Zi and Wu Lin Song are dinner-theater performers who idle away their afternoons together. Wang Zi hopes that Song will reciprocate her desire to someday get married. As he struggles to come to terms with his sexuality, she pushes him to reveal the nature of his feelings.
Born in Brooklyn, New York, Jordan Schiele's first film experience was working on film sets in Shanghai. After receiving a BA in legal studies and Mandarin Chinese, he graduated from NYU Tisch Asia with a dual concentration in cinematography and directing. His work as a cinematographer has premiered at Cannes, Tribeca, Locarno and Tokyo film festivals. His directorial work twice received the Special Jury Award at the Rome Festival; once with Luca Guadagnino in 2011, and again with Wong Kar Wai in 2012. His short films have been awarded in Locarno, 2013 and Vancouver, 20011. His feature film script Dog Days was selected for the Residence of the Cannes Film Festival 2013, where he also directed the short film A New Kind of Love, featuring Sofia Coppola and Fan Bing Bing, for Louis Vuitton.
*Please click here to return to Asia Society Film Education Week with NYU Tisch School of the Arts main page. 
Co-presented with  


Event Details
9 Justice Drive, Admiralty, Hong Kong
Buy Tickets
HK$60 Asia Society members; HK$80 non-members

Add to Calendar
20140330T063000
20140330T090000
UTC
Asia Society: NYU Tisch Asia: Shorts, Part 2
9 Justice Drive, Admiralty, Hong Kong
---