Temple, Scrolls and Divine Messengers: Archaeology of the Land of Israel in Roman Times Educational Offerings
Registration at 10.15am
Tour at10:30am-11:30am
Q&A and Refreshments at 11.30am-12pm
Conducted in Cantonese and English
Two of the world's greatest archaeological finds – the Gabriel Revelation Stone, often called the "stone scroll" and a facsimile of the Isaiah Scroll, the oldest and most complete of the Dead Sea Scrolls, go on display in Hong Kong and East Asia for the first time at Asia Society Hong Kong Center, along with some 50 key artifacts from the Israel Museum, Jerusalem, in the "Temple, Scrolls, and Divine Messengers: Archaeology of the Land of Israel in Roman Times" exhibition from November 4, 2014 to January 25, 2015.
Multi-disciplinary in nature, the exhibition is relevant to a wide range of curriculum: Visual Arts, Religious Studies, History, General Education, Languages, Science, etc, and is a great opportunity for learning outside the classroom for students of different age groups. To better equip teachers and educators in bringing young people to the exhibition, a bilingual Resource Guide has been designed centered around themes highlighted in the exhibition to assist educators in using the exhibits as a tool to deepen engagement and encourage critical thinking.
The educators' tour will be led by the developer of the Resource Guide, Christopher Mattison, Director of Project on the Sustainability of Memory and Artifact (SOMA) at City University of Hong Kong. At the tour, educators will be familiarized with the exhibits, and education resources available to develop concepts and themes in the classroom, and be provided with materials to try their hands on some specially designed interactive activities at the Chantal Miller Gallery where the exhibition will be mounted.
* Each participant will receive a complimentary copy of the Resource Guide. Light refreshments will be served.
* For registration, please email to [email protected] and state the name of your school/ organization.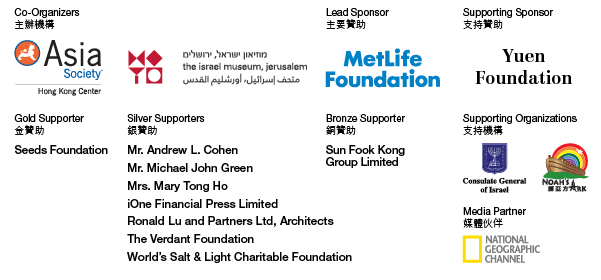 Event Details
9 Justice Drive, Admiralty, Hong Kong

Add to Google Calendar
Free admission; Online Registration Required