A City Retreat
VIEW EVENT DETAILS
Co-presented with the Hong Kong Chinese Orchestra, Asia Society Hong Kong Center brings to our Heritage Campus a series of lunchtime concerts — free admission to all.
Take a break from the hustle and bustle of everyday city life and enjoy this Chinese music program specially arranged for your listening pleasure. Committed to offering excellence in Chinese music with a contemporary momentum and a professional spirit, the Hong Kong Chinese Orchestra celebrates its 35th anniversary in Hong Kong this year. A City Retreat will run monthly from September 2012, bringing together top-notch Chinese musicians to showcase different Chinese music repertoires and promoting Chinese music to the wider community.
September 5, 2012 A City Retreat Lunchtime Concert Program*
| | | |
| --- | --- | --- |
| Gehu Quartet                  | You Give Me A Rose                   | Xinjian Folk Song |
| Gehu Quartet | The Crescent Moon Rises      | Xinjian Folk Song |
| Zhongruan Solo           | The Sound of Distant Singing | Composer: Chen Wenjie |
| Erhu Solo                             | Birdsong in the Mountain | Composer: Liu Tianhua |
| Pipa and Gehu                  | Czardas | Composer: Vittorio Monti, arranged by Zhang Ying, Li Wei |
| Gehu Solo                           | Lullaby | Folk music of Dongbei, arranged by Dong Jin Chi |
| Ruan and Orchestra        | Zhong Ruan Rock N'Roll | Composer: Sun Pei Li |
| Huqin Quartet                   | Cloud-Wind                        | Composer: Wang Se |
| Ensemble | May Our Love Be Forever           | Compsoer: Liang Hung-Chi, arranged by Chew Hee-chiat |
| Ensemble | Horse Race                                         | Composer: Huang Haihuai, arranged by Qu Chunquan |
 *Program is subject to change without prior notice
Co-presented with: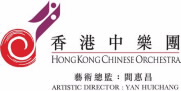 Event Details
9 Justice Drive, Admiralty, Hong Kong
Buy Tickets
Free admission; registration required.

Add to Calendar
20120905T044500
20120905T053000
UTC
Asia Society: A City Retreat
9 Justice Drive, Admiralty, Hong Kong
---