Alexandre Yersin - 120th Anniversary of the Discovery of Yersinia Pestis in Hong Kong
VIEW EVENT DETAILS
Documentary Screening & Post-screening Discussion with Professor Roberto Bruzzone, Visiting Professor, & Professor Joseph Sriyal Malik Peiris, Tam Wah-Ching Professor in Medical Science, Division of Public Health Laboratory Sciences, School of Public Health, University of Hong Kong
Drinks reception with Swiss and French treats at 6:00 pm
Screening at 6:30 pm
Discussion at 8:00 pm
Close at 8:30 pm
If you ask people today who Alexandre Yersin was, hardly anyone will know his name, and yet the Swiss-born researcher was an outstanding personality whose life reads like an adventure novel. Alexandre Yersin was a bacteriologist, physician, explorer, adventurer, ethnologist, mariner, farmer, geographer and astronomer. In short, he was a restless seeker with an irrepressible curiosity and blessed with an extraordinary intelligence, who had dedicated his life to science.
As the plague raged in Hong Kong in 1894, France sent Dr. Yersin, the pupil of Louis Pasteur, to study the pandemic locally. Only 31 years old, Yersin discovered, in just three weeks, the bacillus causing the plague, and was able to isolate it. The discovery of the plague bacteria established his worldwide fame in the scientific community. The bacillus was named after him: Yersinia pestis. Despite unimagined possibilities of success, he chose to retreat into the jungles of South Vietnam.
The 90-minute documentary Ce n'est pas une vie que de ne pas bouger (French with English subtitles) shows the life of this exceptional Swiss-French researcher. The screening will be followed by a discussion with Professor Roberto Bruzzone & Professor Joseph Sriyal Malik Peiris on the medical journey we have made since Alexandre Yersin's ground-breaking discovery in Hong Kong.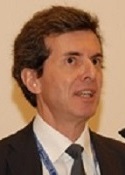 Professor Roberto Bruzzone was born in Italy and studied medicine at University "La Sapienza" in Rome. After working at the University of Geneva and Harvard Medical School, he joined Institut Pasteur in 1995. Professor Bruzzone is a cell biologist widely recognized for his work on direct cell-cell communication through connexins and their associated human diseases. In October 2006, he was appointed as Visiting Professor in the Li Ka Shing Faculty of Medicine and served as the CEO of the HKU-Pasteur Research Centre, which has now become the HKU-Pasteur Research Pole of the Center of Influenza Research. Since coming to Hong Kong he has held positions of scientific and administrative leadership in teaching programs and major international networks to combat infectious diseases. He currently serves on the Executive Committee of the International Severe Acute Respiratory Infections Consortium (ISARIC) launched by the Wellcome Trust. He joined the School of Public Health in November 2012. Professor Bruzzone is the author of over 100 publications with more than 7,000 citations. He was decorated in 2012 as Knight of the National Order of Merit in France for his contribution to the advancement of biomedical research in infectious diseases, and for his commitment to fostering exchanges in research and teaching between France and Hong Kong.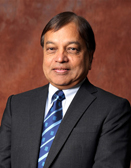 Professor Joseph Sriyal Malik Peiris is a clinical and public health virologist with a particular interest in emerging virus disease at the animal-human interface including influenza, coronaviruses and others. His current research encompasses the pathogenesis, innate immune responses, transmission, ecology and epidemiology of human and animal (poultry, swine, wild birds) influenza viruses. His research has provided understanding on the emergence and pathogenesis of the 2009 pandemic H1N1 virus and on avian influenza viruses H5N1, H9N2 and H7N9. His collaborative research has provided evidence-based options for the control of these viruses in poultry and in humans. In 2003, he played a key role in the discovery that a novel coronavirus was the cause of SARS, its diagnosis and pathogenesis. Currently he is researching the recently emerged MERS coronavirus. He coordinates an 8 year multi-disciplinary and multi-institutional Area of Excellence Program of the University Grants Committee of Hong Kong on the "Control of Pandemic and Inter-pandemic Influenza". He is also an investigator in the Centres of Excellence for Influenza Research and Surveillance (CEIRS) program of NIAID, National Institutes of Health, USA. He has collaborative research activities with researchers in Europe through EU Framework research grants such as "EMPERIE" (FP7) on emerging infectious diseases and "FLUPIG" on influenza viruses in swine. He co-directs the WHO H5 Reference Laboratory at HKU and serves on many standing committees and ad-hoc advisory committees of the WHO and FAO.He was elected a Fellow of the Royal Society of London in 2006, awarded the Chevalier de la Legion d'Honneur, France (2007), Mahathir Science Award, Akademi Sains, Malaysia (2007) and Silver Bauhinia Star (S.B.S.), Hong Kong SAR (2008). He serves on the editorial boards of Lancet Infectious Diseases and PLoS Medicine.
 

Organized in partnership with
Consulate General of France in Hong Kong & Macau
Consulate General of Switzerland in Hong Kong & Macao
 
Event Details
9 Justice Drive Admiralty, Hong Kong
Buy Tickets
HK$200 Asia Society member; HK$250 non-member

Add to Calendar
20140620T100000
20140620T123000
UTC
Asia Society: Alexandre Yersin - 120th Anniversary of the Discovery of Yersinia Pestis in Hong Kong
9 Justice Drive Admiralty, Hong Kong
---