A Fun Day with Arts and Craft: Matteo Ricci Adventure Workshops
A Fun Day with Arts and Craft: Matteo Ricci Adventure Workshops
HONG KONG, June 29, 2014 – A fun and interactive workshop featuring two legendary Italians: Michelangelo Merisi da Caravaggio and Italian Jesuit priest Matteo Ricci were held today, as the continuation of the Light and Shadows – Caravaggio • The Italian Baroque Master exhibition.
Do you know Caravaggio and Matteo Ricci were both pioneers at their time? In the year that Caravaggio painted the second Supper at Emmaus, 1605-1606, Matteo Ricci was in China promoting the Italian-Chinese cultural dialogues. To coincide with the last exhibition Light and Shadows – Caravaggio • The Italian Baroque Master exhibition, Asia Society Hong Kong Center presents a series of Italian Cultural Pioneer in China – Matteo Ricci Adventure Workshops. The two sessions were held last Sunday and attracted about 50 parents and kids. They learnt about Caravaggio and Matteo Ricci through creating their own unique kaleidoscope and clocks , which were innovative gadgets that were inspired by technologies that Ricci brought to China at that time.
Ricci was among the very first foreigners who mastered the Chinese language and writing, and the participants also got a taste of Ricci's learning process by writing artist Xu Bing's signature Square Word Calligraphy, a work featured in our current exhibition It Begins with Metamorphosis: Xu Bing, in ink and brushes. The workshops were truly an adventure, and provided opportunities for participants to understand how Ricci paved the way for the two nations to inspire and influence each other for hundreds of years to come.
Do you want to book an exclusive session? With age appropriate arts and craft sessions featuring creations including kaleidoscopes, pop-up adventure books and maps, the free Matteo Ricci workshops will be a fun and interactive occasion for kids aged from 5-15. Please contact us by emailing to [email protected] to book an exclusive, tailor-made session.
As youth education and engagement are core to Asia Society Hong Kong Center, an array of tailored education programs is offered to schools and organizations in Summer 2014, aiming to foster art education:
- Light and Shadows – Caravaggio • The Italian Baroque Master Student Drawing Competition (Submission open until July 27, 2014)
- Exhibition Education Program of It Begins with Metamorphosis: Xu Bing for Schools and the Public (Now till August 31, 2014)
For more information about the above mentioned education programs, please contact +852 2103 9511, or email [email protected].
For Light and Shadows — Caravaggio • The Italian Baroque Master
| | |
| --- | --- |
| Co-organizers | Exclusive Sponsor |
| | |
Supporting Organizations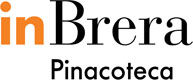 For It Begins with Metamorphosis: Xu Bing
Lead Sponsor

Catalogue Sponsor

Logistics

Services Partner

Airline Sponsor