2010 Diversity Leadership Forum Workshop: The Business of Diversity & inclusion: Defining the Journey
Subject Matter Expert: Elana Weinstein, Head of Diversity, Bloomberg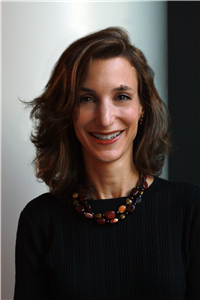 As a member of Bloomberg's Leadership, Learning and Diversity group, Elana Weinstein is responsible for the development and oversight of the company's diversity and inclusion strategy. In this role, she focuses on embedding diversity and cultural competence into all human resource processes including recruiting, retention, strategic partnerships, branding and communication, and career development. Ms. Weinstein also contributes to the design and development of the company's leadership curriculum. Prior to joining Bloomberg, Ms. Weinstein was a Vice President in Global Leadership and Diversity at Goldman Sachs, where she managed the firm's diversity initiatives, and directed women's initiatives and women's leadership development.
Ms. Weinstein began her career at The New Yorker magazine and has worked in the non-profit sector for the Anti-Defamation League and Girl Scouts of the USA.