News: Time Warner Management Promotions
Time Warner is pleased to recognize two Asian-American industry-leaders who have recently been named to new management roles at divisions of the company: Kevin Tsujihara will take over as CEO of Warner Bros. and Sofia Chang will become Executive Vice President and General Manager of HBO Home Entertainment.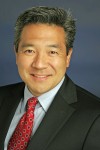 Kevin Tsujihara has led Warner Bros. Home Entertainment since 2005 and will take over as CEO of Warner Bros. beginning March 1. Tsujihara is currently responsible for overseeing the company's home video, digital distribution, videogames, anti-piracy and emerging technology operations. He is widely recognized for his strategic digital vision and for his efforts in transitioning Warner Bros.' home entertainment business during a time of convergence between content and distribution platforms throughout the industry.  Tsujihara joined Warner Bros. in 1994 and received his bachelor's degree in business administration from the University of Southern California and his MBA from Stanford University.  He's on the Board of Directors for the MPAA, City Year Los Angeles, an education focused, nonprofit organization, the Los Angeles Sports and Entertainment Commission, Kabam, the Verdugo Hills Hospital Foundation and the Entertainment Software Association.
In the company announcement, Tsujihara said: "It is an honor to have the opportunity to lead this storied business. We're at a pivotal moment in the histories of Hollywood and entertainment: technology is changing the canvas we use to create theatrical releases; home entertainment is rapidly evolving; and the definition of television now includes viewing across a wide range of devices and services. But in my mind one thing remains clear and constant: Warner Bros.' unmatched ability to tell stories that inspire, educate, and entertain global audiences. We are extremely fortunate to have strong relationships with some of the industry's most gifted talent and together we will continue to use those relationships, our scale, and our passion to build on Warner Bros. great legacy."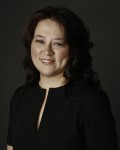 Separately, HBO has announced that Sofia Chang has been named Executive Vice President and General Manager of HBO Home Entertainment, effective March 4. In this role, Chang will be responsible for overseeing the DVD and digital program distribution division and will report to Simon Sutton, President, HBO International and Content Distribution. Chang has been Senior Vice President, Program Strategy and Planning since March 2012, in charge of the program strategy, audience research and promotion planning and scheduling areas for HBO and Cinemax. Under Chang's management, HBO has expanded into new product categories including fragrances, cosmetics and digital gaming across multiple franchises. Chang holds a bachelor's degree in English from the University of Pennsylvania.
In making the announcement, Sutton said: "We are incredibly grateful for the decades of service that Henry has dedicated to HBO. Sofia, with the top notch team in Home Entertainment, will continue to lead the industry."