Asia Society Names BNY Mellon Global Diversity Leader Co-Chair of Talent and Diversity Council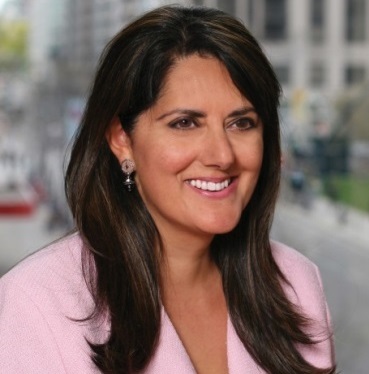 Asia Society is pleased to announce that Jyoti Chopra, Global Head of Diversity and Inclusion for BNY Mellon, will Co-Chair the Talent and Diversity Council, which advises Asia Society on how best to leverage its public voice in the area of global talent and diversity leadership and how to best serve corporate members with their global leadership objectives.
Chopra will bring decades of experience in diversity inclusion, communications, and public relations with firms including Deloitte Touche Tohmatsu Ltd., Merrill Lynch, and the United Nations Children's Fund (UNICEF). She is a member of the Diversity Council, and will join current -chair Michelle Gadsden Williams of Credit Suisse.
"I am proud to join Asia Society in its ongoing mission to bring leaders in the field of workspace diversity together as well as to honor those companies that excel in creating diverse and inclusive workplaces," Chopra said.
Chopra joined global investment management and investment services firm BNY Mellon in 2012, and leads the organization's diversity and inclusion program. Her responsibilities include overseeing and executing BNY Mellon's diversity strategy and advancing all diversity training and hiring initiatives. She serves on the company's Global Diversity and Inclusion Council, a group led by BNY Mellon Chairman and CEO Gerald Hassell.
"We're thrilled that Jyoti Chopra has agreed to bring her great skills and experience in the field of diversity to help guide Asia Society's initiatives in the sector," said Asia Society Executive Director Dr. Michael Kulma. "She has been a strong member of our diversity council and will help us in our ongoing mission to provide diversity and inclusion awareness and strategies in workplaces in the U.S. and Asia."
Chopra will be involved in the planning of a regular Diversity Leadership Forum for members to share best practices on the leadership challenges they face in the U.S. and Asia, as well as an annual Asian Pacific Americans Corporate Survey that provides in-depth statistics on diversity inclusion practices at Fortune 500 companies.
Before joining BNY Mellon, Chopra served as global leader for communications and public relations at Deloitte Touche Tohmatsu Limited, where she was responsible for external relations and executive, online and business group communications. From 1998 through 2009, Chopra served in a series of increasingly responsible positions with Merrill Lynch, including head of communications for the Americas and the Global Banking divisions. From 1993 to 1997, Jyoti was a writer and an award-winning media consultant for the United Nations Children's Fund (UNICEF), where she focused on human development and issues affecting women and children.
Chopra served as both a member of and chair of the Securities Industry and Financial Markets Association (SIFMA) Diversity Committee from 2004 through 2009, and was a member of its Investor Education Committee from 1998 through 2000. She was also a founding member and Senior Advisor to Merrill Lynch's global South Asian Professional Network. Chopra has served on the boards of the Princeton YWCA and Princeton Healthcare System, and was a 2003 honoree of the Princeton YWCA's Tribute to Women.
Born and raised in London, Chopra holds a bachelor's degree in journalism from New York University. She studied economics, English literature and law at London University, and completed the Securities Industry Institute at the Wharton School of the University of Pennsylvania.