Researchers Don Costumes to Reintroduce Pandas to the Wild
Pandas are notoriously fickle creatures. In the wild they reproduce infrequently, and in captivity they are downright chaste, showing more interest in bamboo than in potential partners.
In the face of these obstacles, panda conservationists have had to get creative, trying everything from Viagra injections  to panda pornography. But just when you thought Panda conservation couldn't get any weirder, the researchers started dressing up in panda costumes. The Telegraph reports that at the Wolong nature reserve, conservationists donned panda suits to begin to re-introduce captive pandas into the wild. (Click through for photos.)
The conservationists fear that contact with humans will harm the pandas' chances for adjusting to life in the wild. They hope the costumes might fool the cubs, whose growth they are monitoring closely.
The Wolong researchers said it was unclear whether the disguises were working, but one giant panda we reached for comment had this response: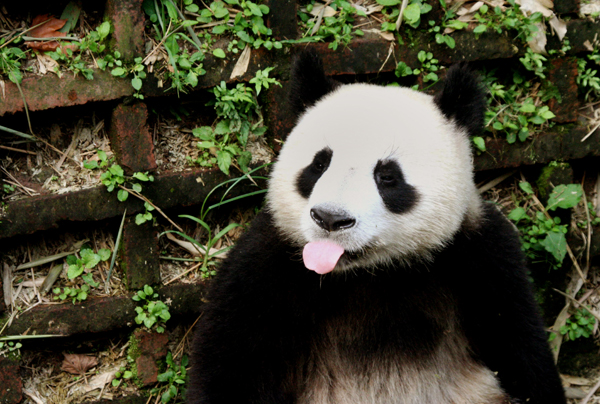 (STR/AFP/Getty Images)