Photo(s) of the Day: World AIDS Day in Asia
The following photos are from events across Asia commemorating World AIDS Day on December 1, 2011.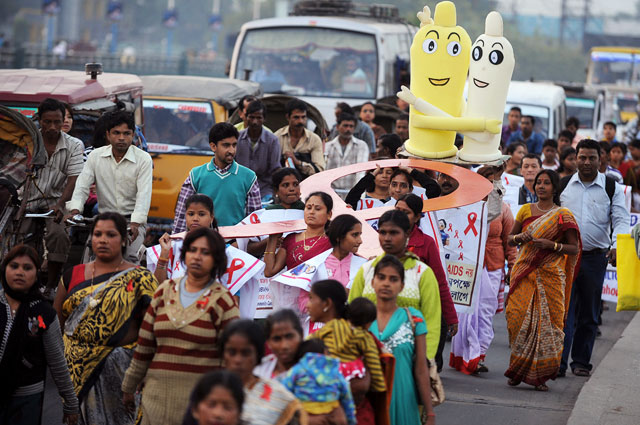 Members of the West Bengal Voluntary Health Association (WBVHA) carry a cutout of a red ribbon with condom caricatures during an AIDS awareness rally in Siliguri on November 30, 2011, on the eve of World AIDS Day. (DIPTENDU DUTTA/AFP/Getty Images)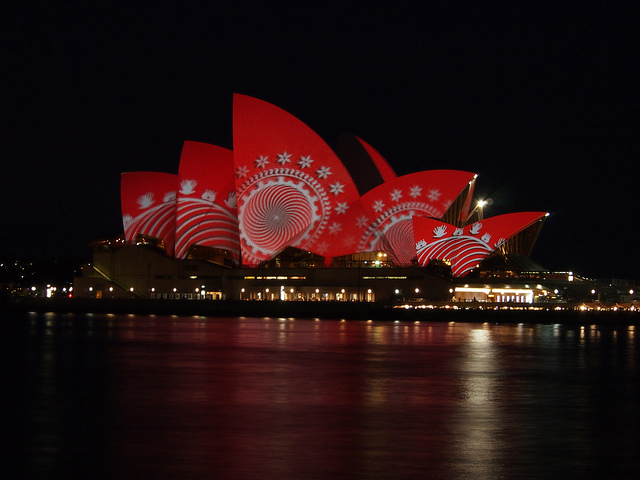 The Sydney Opera House lit up in recognition of World AIDS Day 2011. Over 50 iconic monuments around the world will turn red on December 1, 2011 in support of the global campaign to rid the world of AIDS. (Kimb0lene/ Flickr)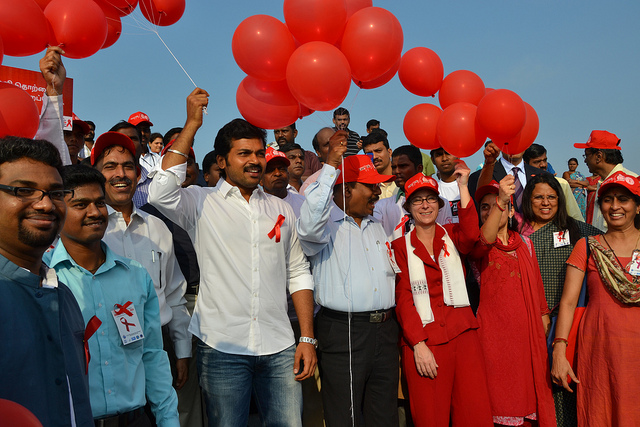 U.S. Consul General Jennifer McIntyre joins actor Karthi and Dr. A.C. Mohandoss of TANSACS at the human chain event held to raise awareness on World AIDS Day on December 1, 2011 at Marina Beach. (US Consulate Chennai / Flickr)
Last year Asia Society hosted a panel of experts and specialists — Joseph Amon, Joanne Csete, Sara L.M. Davis, Kevin Robert Frost and Daniel Wolfe — in a discussion on human rights issues as they relate to AIDS in Asia. Watch that complete program below or read the program summary. 
Want to see your images in our Photo of the Day posts? Use Flickr and tag your photos "asiasociety" or simply email your best shots from Asia to photos@theasiablog.org. Be sure to include where and when the photo was taken. We look forward to seeing — and publishing — your submissions!