Listen: High-Level Briefing on Philippines Typhoon Aftermath and Recovery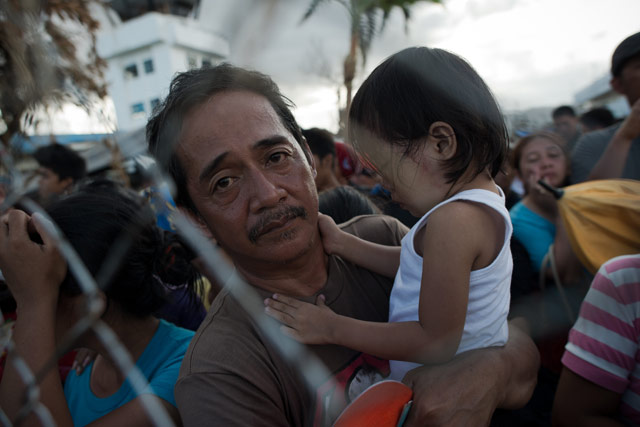 Typhoon victims wait to have a chance to board a flight to evacuate the area at Tacloban airport on November 14, 2013. (Nicolas Asfouri/AFP/Getty Images)
Philippines Ambassador to the United States Jose Cuisia expressed gratitude for the support his country has received from the international community in the wake of a devastating typhoon, but warned that long-term assistance will be needed to rebuild homes and to support people who have lost their livelihoods.
Cuisia made his comments during a high-level briefing Friday morning organized by Asia Society and featuring John Negroponte, Asia Society Trustee and Co-Chairman of the U.S.-Philippines Society, John Maisto, former U.S. ambassador to the Philippines, and Anthony Nappi, managing director Asia Pacific for Citi. Asia Society President Josette Sheeran moderated the teleconference.

The panelists agreed that the best way to help victims of Typhoon Haiyan (known as Yolanda in the Philippines) in the short-term was to provide cash, which would be used to purchase supplies locally. For more information on how you can help, click here. You can listen to the entire briefing below.