Japanese Gamers Take Their Virtual Girlfriends Vacationing
You gotta hand it to the Japanese. The town of Atami, formerly an abandoned seaside resort, has partnered with Konami's Love Plus (a simulated dating game in which the teenage male protagonist becomes involved with a young woman) to turn itself into a destination for Love Plus users looking to take their virtual "girlfriends" on a romantic holiday in the real world.
Catering to a specific segment of young men in Japan, the makers of Love Plus recently launched the newest version of the game in June, and included a "field trip" option. The field trip takes the young men to the resort scattered with 2D barcodes to scan and call up images of young women in the game.
While it's certainly one of the more unusual digital marketing campaigns to come out of Asia, Konami and Atami should be rewarded for their creative thinking to really give Love Plus fans what they really wanted.
Take a look at this map from Konami's website of recent Love Plus-overlaid snapshots taken along the Atami coastline: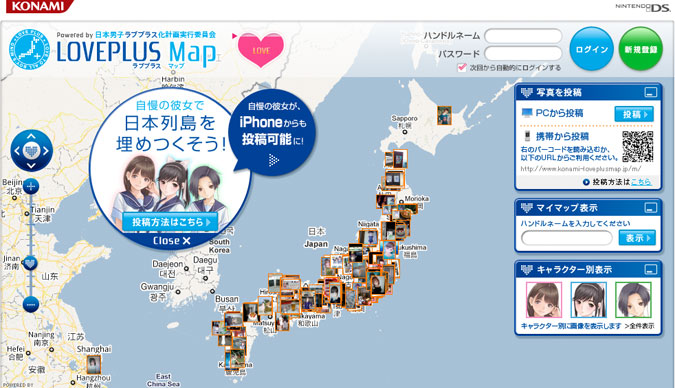 How do you feel about this campaign? Read more on Discovery News and share your thoughts below.