Policy Briefing: The Philippines, Duterte and a Renewable Asia
VIEW EVENT DETAILS
An update on Duterte's Philippines and what it means for the region
Asia Society Australia is pleased to welcome Mr Vincent Perez, Board Member of WWF International, chairman of Merritt Partners, an energy advisory firm focused on Southeast Asia, and a former Philippine Energy Minister for a roundtable luncheon under our 'Policy Briefing' series.
Hosted by Allens and co-presented with World Wide Fund for Nature Australia (WWF), Mr. Pérez, former Philippine Energy Minister from 2001 to 2005 and an avid environment advocate and renewable energy investor will brief Asia Society Australia members and guests in Sydney.
This timely discussion follows recent developments in the foreign policy directions of Philippine President Rodrigo Duterte towards the US, China, and its impact on Australia foreign policy and investments in the Philippines with a special focus on renewable energy investment.
This briefing will run under Chatham House rule.  Guests will have the opportunity to discuss the future of renewable energy technology, the state of the Asian energy market and carbon-reduction policies in the region post-Paris.
Date: Thursday 1 December 2016
Time: 12:15 for a 12:30 start, conclude 2:00pm
Venue: Allens - Level 28, Deutsche Bank Place, 126 Phillip Street (Corner Hunter & Phillip Streets)
This event is by invitation only. For more information please contact programaustralia@asiasociety.org
This event was originally advertised as "A renewable Asia, Energy Policy post-Paris" but has been updated due to popular request. 
About the speaker: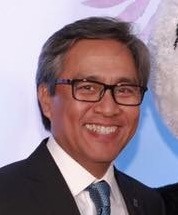 Mr. Pérez is founder and CEO of Alternergy Partners, a power company focused on developing renewable energy in fast-growing emerging countries in Asia. He is also chairman of Merritt Partners, a boutique energy advisory firm providing advice to energy companies operating throughout Asia.
Mr. Pérez was the youngest and longest serving Philippine Energy Minister from June 2001 to March 2005. He boosted energy self-sufficiency, promoted clean indigenous energy, and crafted an ambitious renewable energy policy framework.
He served briefly in early 2001 as Undersecretary for Industry at the Department of Trade and Industry and as Managing Head of the Board of Investments, and led investment missions to Europe and USA.
Prior to 2001, Mr. Pérez had 17 years experience in debt restructuring, capital markets, and private equity in emerging countries, based in Pittsburgh, London, New York and Singapore. At 35, he became the first Asian General Partner at Lazard Frères in New York as head of its Emerging Markets Group. He was Managing Director of Lazard Asia in Singapore from 1995 until 1997. Mr. Pérez founded Next Century Partners in 1997, a private equity firm that invested in Smart Communications, Del Monte Pacific and Fastech Synergy. His team also launched successful start-ups in mobile applications.
Mr. Perez is an independent director of Nido Petroleum (ASX), Energy Development Corporation (largest geothermal company in Asia), SM Investments, and ST Telemedia, a Temasek company. He also invested in Northwind Power, the first commercial wind farm in Southeast Asia.
Mr. Pérez obtained an MBA from the Wharton Business School of the University of Pennsylvania and a Bachelor's Degree in Business Economics from the University of the Philippines. He was a 2005 World Fellow at Yale University, where he lectured an MBA class on renewable power in emerging countries
---
The program is co-presented with Allens and WWF Australia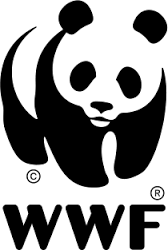 This event is a part of Asia Society Australia's Policy Briefing series, delivered to our members by senior diplomats, foreign policy experts and practitioners, economists and country experts which offer an insider's perspective on foreign and economic policy issues and relationships which are critically important for Australia and the region.
Event Details

Allens, Level 28, Deutsche Bank Place, 126 Phillip Street (Corner Hunter & Phillip Streets)

Add to Calendar
20161201T011500
20161201T030000
UTC
Asia Society: Policy Briefing: The Philippines, Duterte and a Renewable Asia
Allens, Level 28, Deutsche Bank Place, 126 Phillip Street (Corner Hunter & Phillip Streets)
---