GEN A: The Art of the Deal Masterclass
A super-charged masterclass on negotiating and deal making in China
This special edition GEN A Masterclass will take participants through the experiences of two King and Wood Mallesons Partners, Stuart Fuller and Craig Rogers in completing deals in the China market, with a focus on negotiation, deal-making tactics, tips and best practice in China.
Stuart Fuller, was Global Managing Partner of King & Wood Mallesons for five years and during that time was responsible for the management of the business, as well as leading and managing an integrated Western and Asian business on a global scale. Craig Rogers is an experienced deal maker working on energy and resources projects, project financing, joint ventures and the acquisition and disposal of energy, resources and infrastructure assets in China and across the globe.
Our masterclasses are designed to be informal, with a small group setting for 15 –20 and ample time for Q&A.
This event is open to GEN A participants only.
---
About GEN A: The GEN A network brings together young professionals (under 35) from across the Asia Society Australia membership. It aims to give our young leaders access to Australia's leading business, policy, trade, diversity and cultural thinkers on Asia, through a series of masterclasses that draw on their industry and personal experience working with and in Asia. GEN A participants have the opportunity to attend regular Asia Society events over the course of one year. More >>

Hosted by: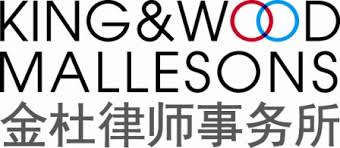 Event Details

King and Wood Mallesons, 1 Farrer Place, Sydney NSW 2000

Add to Google Calendar