Business of Asia: Observations on China
VIEW EVENT DETAILS
Dr Ian Thomas, Chairman and Chief Executive Officer of Thomas Global Ventures and Former President of Boeing China and Boeing Australia and South Pacific
Asia Society Australia and Herbert Smith Freehills will host an intimate boardroom roundtable briefing with Ian Thomas, Chairman and Chief Executive Officer of Thomas Global Ventures and former President of Boeing China and Boeing Australia and South Pacific.
Dr Thomas will share insights and observations after nearly three years of residence in Beijing and comment on the prospects for the continued reform of China's economy, its transition to a consumer society, efforts to drive innovation and national competitiveness, ongoing urbanization, financial and banking sector reform, the bilateral relationship with the US and relevant geopolitical issues, as well as aviation and outbound M&A activity by Chinese enterprises.
This invitation only briefing (hosted by Herbert Smith Freehills) will run under Chatham House rule.  Guests will have a unique opportunity to discuss innovation, trade and investment in China.
Date: Wednesday 27 July 2016
Time: 12.15pm for a 12.30pm start, conclude 2pm
Venue: Herbert Smith Freehills, ANZ Tower, Level 35, 161 Castlereagh Street, Sydney NSW 2000.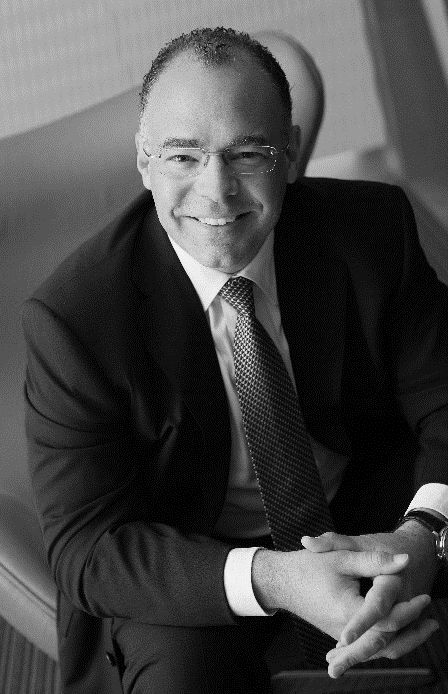 Dr Ian Thomas has thirty years of global experience spanning four continents, including fifteen with The Boeing Company where he served in a variety of senior leadership roles in Europe, India, Australia and, most recently, China.
Prior to this Ian served as a special assistant in the office of the US Secretary of Defense during the Clinton Administration. He serves as a non-executive director of GBST, an ASX-listed company which provides software and services to the global financial industry; as non-executive director of FinClear, a privately held start-up financial services company based in Sydney; and as a director of the China Advisory Board of Adecco SA. Based in Zurich, Adecco is the world's largest staffing firm and a Fortune Global 500 company.
He has written widely on US and Allied defense and security issues and is the author of The Promise of Alliance: NATO and the Political Imagination. Ian is a recipient of the US Defense Exceptional Public Service Medal (2001) and the Royal Aeronautical Society's Sir Charles Kingsford Smith Medal for outstanding contributions to aviation (2013).
 
---
This event is a part of Asia Society Australia's Business of Asia series delivered to our members by leaders of some of Australia and Asia's major enterprises, who share unique insights on their companies' successes and challenges in the Asian Century.
This event is proudly hosted by Herbert Smith Freehills. 
Event Details

Herbert Smith Freehills, ANZ Tower, Level 35, 161 Castlereagh Street, Sydney NSW 2000

Add to Calendar
20160727T021500
20160727T040000
UTC
Asia Society: Business of Asia: Observations on China
Herbert Smith Freehills, ANZ Tower, Level 35, 161 Castlereagh Street, Sydney NSW 2000
---