Business of Asia: Australia's agricultural sector and its place in Asia's rising middle class
VIEW EVENT DETAILS
Asia's demand for high-quality food is rapidly rising. Can Australian agriculture meet the demand?
Australia's agricultural sector is well-positioned to benefit from Asia's burgeoning demand for high-quality food products. Asia's rising middle class and a rapid expansion of the consumption economy present significant opportunities for Australian agribusiness, particularly in the grains sector which is being fueled by rising consumption of grain-based food and beverages.
In this special "Business of Asia" briefing a select group of Australian farmers who recently returned from the ANZ Opportunity Asian grains commodity delegation to China and Vietnam will share their first-hand perspectives, learnings and insights on opportunities and challenges in positioning Australian grains for the Asian Century.
Business of Asia: Australia's agricultural sector and its place in Asia's rising middle class
Date:Thursday, 19 May 2016
Time:12:15pm for a 12:30pm start, conclude 2pm
Venue: ANZ Banking Group Limited, Level 10, 833 Collins Street, Docklands
The briefing is generously sponsored by ANZ Banking Group Limited and will provide guests with a unique opportunity to engage with the speakers and high-profile audience.
This event is open to the members of Asia Society Australia. Join today and be a part of Australia's fastest growing policy and corporate network dedicated to Asia.
---
Business of Asia program connects Asia Society Australia members and guests with leaders of some of Australia and Asia's major enterprises, who share unique insights on their companies' successes and challenges in the Asian Century.
Proudly sponsored by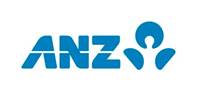 Event Details

ANZ Banking Group Limited, Level 10, 833 Collins Street, Docklands, Victoria

Add to Calendar
20160519T020000
20160519T040000
UTC
Asia Society: Business of Asia: Australia's agricultural sector and its place in Asia's rising middle class
ANZ Banking Group Limited, Level 10, 833 Collins Street, Docklands, Victoria
---