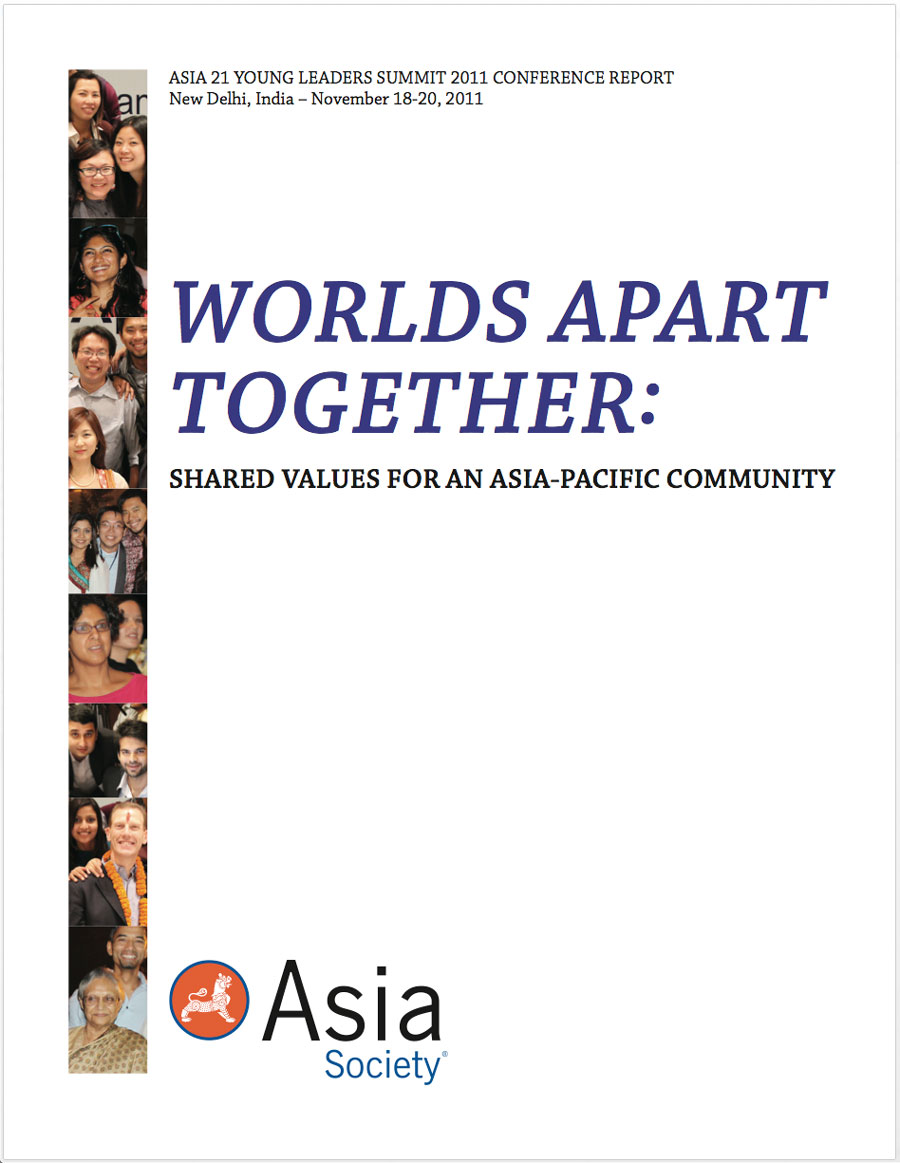 2011 Summit
The Preliminary Agenda for the 2011 Summit is available here.
The Reading List for the 2011 Summit can be accessed here.
2011 Summit Reading List
Download the complete reading list
Session 1: Lessons in Leadership
Session 2: Out of Iran
No readings
Session 3: The Future of Inequality in the Asia-Pacific Region and How to Address It
Session 4: Breakouts
Breakout 1: The Young, the Old, and the Restless: How should Asia deal with its Demographic Dilemma?
Breakout 2: Can Asia develop a sustainable energy policy?
Breakout 3: Is corruption hampering Asia's development? If so, what can be done to stop it?
Breakout 4: Should Asia feed itself before thinking about civil rights?
Chang Yu-tzung and Zhu Yunhan and Pak, Chong-min. "Authoritarian Nostalgia in Asia." Journal of Democracy (2007)
Dalton, Russell J. and Nhu-Ngoc T. Ong. "Authority Orientations and Democratic Attitudes: A Test of the 'Asian Values' Hypothesis." Japanese Journal of Political Science (2005)
Break out 5: Will social media transform the Asian political landscape? Should it?
Breakout 6: What are the biggest impediments to the development of Asia's next generation women leaders? How can they be overcome?
International Labour Organization. "Window of opportunity for Asia to improve gender equality at work." (2011)
UNDP. "Power, Voice and Rights: A Turning Point for Gender Equality in Asia and the Pacific."