Osborn Elliott Prize

Asia Society announces Bloomberg News team wins 'Oz Prize'
Asia Society is pleased to announce that a team from Bloomberg News has won the 2013 Osborn Elliott Prize for Excellence in Journalism on Asia. The $10,000 cash award, known as the Oz prize, will be presented at a public program and discussion on May 23, 2013, at 6:00 pm, at Asia Society in New York.
The winning entry, a series of investigative stories titled "Revolution to Riches," exposed the vast wealth accumulated by the families of some of China's leaders, and documented the interlocking business interests of the country's elite or "princeling" class.
In addition to the Bloomberg News team, the jury made three citations for reporting excellence:
-Umar Cheema, Center for Investigative Reporting in Pakistan, for the "impactful" report "Representation without Taxation" about income tax payments by Pakistani MPs
-Vinod K. Jose, The Caravan, for "courageous reporting…a terrific piece of work," titled "The Emperor Uncrowned: The Rise of Narendra Modi," a profile of Gujarat's Chief Minister, and "On the Success of Ethics," about the state of the media industry in India
-Paul Mooney, South China Morning Post, for a "moving" series and "impressive effort" titled "In the Shadows," on the plight of disabled people in China
Read the full press release here.
Affectionately nicknamed the "Oz prize," the Osborn Elliott Prize for Excellence in Journalism on Asia honors the late Osborn Elliott, a legendary journalist and author.
Former editor-in-chief of Newsweek, Osborn Elliott set new standards for reporting and editing and became one of the earliest practitioners of "civic journalism" — the deliberate focusing of the journalistic enterprise on urgent issues of public policy.
Previous Winners
2012: April Rabkin, Fast Company
2010: Keith Bradsher, The New York Times
2009: Team of Reporters, International Herald Tribune
2008: Shai Oster, The Wall Street Journal
2007: Evan Osnos, The Chicago Tribune
2006: Barbara Demick, The Los Angeles Times; Matthew McAllester, Newsday
2005: Philip P. Pan, The Washington Post
2004: John Pomfret, The Washington Post
2003: Elisabeth Rosenthal, The New York Times
About Osborn Elliott, 1924-2008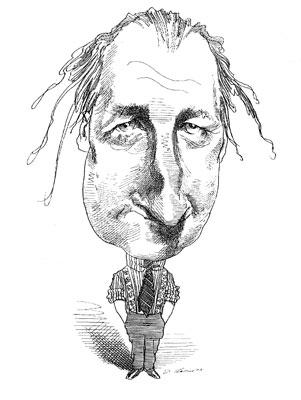 The Osborn Elliott Prize for Excellence in Journalism on Asia honors a legendary journalist whose inclusive public dialogue and civic engagement characterized his life's work.
Oz Elliott's career began with the New York Journal of Commerce and TIME magazine half a century ago. He moved to Newsweek, where he served as Editor, Editor-in-Chief, CEO and Chairman from 1961 to 1976. During his long tenure, Elliott significantly shaped a new and more populist journalism. By launching the "My Turn" feature, he opened the magazine to a broader range of public opinion, in addition to engaging such regular columnists as Paul Samuelson, Milton Friedman and Meg Greenfield. His proudest accomplishment during those years was Newsweek's outspoken support for the emerging civil rights movement: in 1963 he devoted a special issue to African-Americans.
Civic duty and journalism were constant themes in his life. In 1975 Oz Elliott became founding Chairman of the Citizens Committee for NYC. A year later he became New York's first Deputy Mayor for Economic Development. This was followed by 15 years as Dean and Professor at the Columbia University Graduate School of Journalism, where he established the Poliak Center for First Amendment Studies and the Delacorte Center for Magazine Journalism. In 1992 he led a march on Washington of 250,000 people protesting the federal neglect of U.S. cities.
Oz Elliott was a fellow of the American Academy of Arts and Sciences. He served on numerous boards, including Asia Society, the American Museum of Natural History, the New York Public Library and Harvard's Board of Overseers. He was among the first to be inducted into the Magazine Editors Hall of Fame. He served on the Pulitzer Prize Board, wrote books, and received honorary degrees and many journalism awards. Through his leadership as a civic journalist and civic stalwart, he inspired and trained thousands to become active partners in shaping our society. Though Oz died in 2008, his contribution is a lasting legacy.
2012 Jury
Norman Pearlstine, Chairman of the Jury, Chief Content Officer, Bloomberg L.P. and former Editor-in-Chief of Time, Inc.
Carroll Bogert, Associate Director, Human Rights Watch
Barbara Crossette, UN correspondent, The Nation
Dorinda Elliott, Deputy Editor, Special Projects, Condé Nast Traveler
Michael Elliott, President and CEO, ONE foundation and former Deputy Managing Editor, TIME
Chrystia Freeland, Global Editor-in-Chief, Reuters
Pramit Pal Chaudhuri, Senior Editor, Hindustan Times
Carla Anne Robbins, Deputy Editorial Page Editor, The New York Times
Gillian Tett, U.S. Managing Editor, The Financial Times
Related Videos
Related Content